Quartz Parkour Map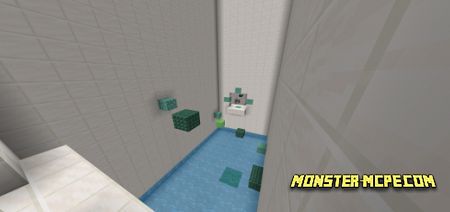 Do you like parkour? Have you faced such
parkour maps
where the levels were either too easy or too hard? Or maybe the command blocks were faulty? We are sure that yes, especially those who play Minecraft for a long time. We present you with a new parkour map called
Quartz parkour
. Here you have the opportunity to go through 50 exciting levels.
We assure you that you will like this parkour
map
because each level of this map has been checked just like the command blocks that work here without any crashes. Each level of this game has passed its test, that's why the creator is confident in his creation. Here, the player will receive a lot of new experience, and for the best game, the developer designed each level in its unique design.
We assure you that all levels are passable, it will not be too easy but it is quite possible to complete this game to the end! The player is able to complete the game both in 30 minutes and in 1 hour, this is the average game time here. It all depends on your skills.