My First Custom Island (Custom Terrain)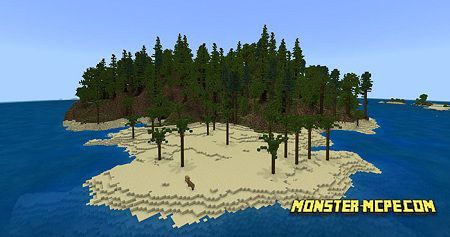 Nice place for improvement of your survive skills, here is enough place for creation a base on the sand of the beach, and a lot of green trees. Here you will find all you need for surviving on this island, all the resources such as plants, trees etc., also, all of these resources will be available for you, if you would like to build your own base.
It is perfect place if you look for adventures and wants to get a new useful experience in surviving.
Map
was created in Worldpainter on java and ported to mcpe.
My First Custom Island (Custom Terrain)