Surviving In The Sky Map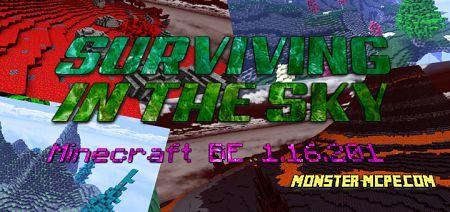 We would like to have fun with our friends on a new exciting
survival map
called
Surviving In The Sky
. As the name suggests, this is a new survival world where players have to go through a new survival adventure on floating islands. These are new unique floating islands with new challenges, stunning landscapes, and an exciting new adventure.
Let's take a look at the features of the new floating islands.
Your adventure will begin with a special unique floating ship that will take you to the floating islands. On board the floating ship, players can find a large number of different useful and important items, elytra, materials, kits, and much more for further survival on the islands.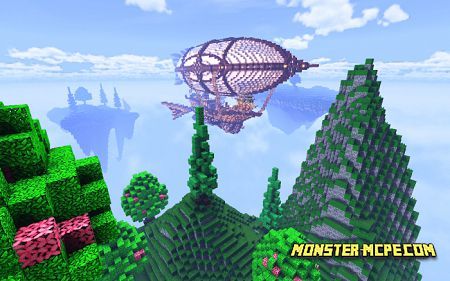 This map supports multiplayer game mode. The maximum recommended number of players is five! That is you and your four friends. This number of players will be enough for a fun pastime and a new pleasant experience.
Be sure to check and open the chests that you will see at the beginning of your adventure, as there may be loot that will help you survive on floating islands.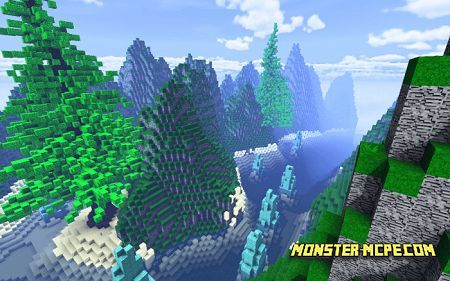 In the new floating island map, players will discover stunning new lands and locations, such as large unique warped woodlands, large breathtaking mountains created from basalt and black stone, and much more.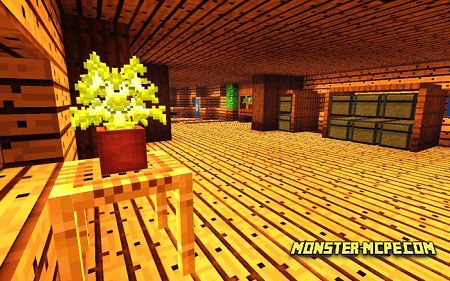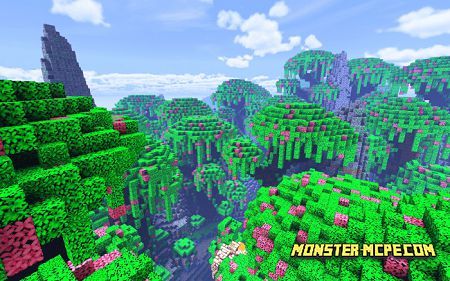 In addition to warped forests, players can also find large locations with crimson forests and other dangerous areas that you should definitely get to!
For a better experience, volcanic play areas have also been added to the game with lots of black stone and of course magma blocks!
Please note that this map supports versions of the game from
Minecraft PE 1.16.201
and higher!