Custom Rewrited (Custom Terrain)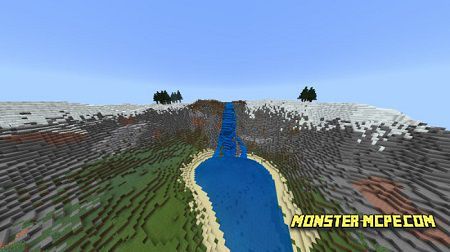 This
map
is a great variant for playing game in survive mode, it is called
Custom Terrain
. Here, you can see island with different types of areas, plants and biomes, for explore. As you have spawned, you get chest with useful items, such as equipment, food etc. New areas has beautiful waterfalls, beach and forests. Also, here, you may use your skills in order to build some house.
Map information:
Usual oak forests, palm and pine forests.

Beautiful waterfall which is leading from snowy hills into lake.

Very big beach.

Player able to get some achievements.

At the beginning, player get chest with equipment, food etc.

Big territory for building of your own building.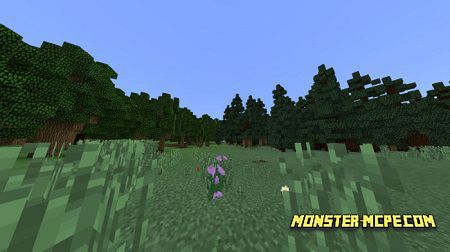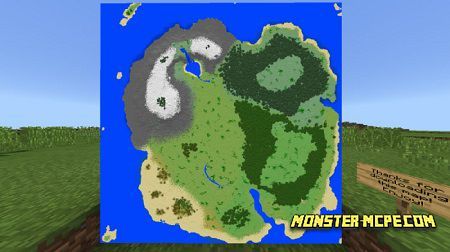 Custom Rewrited (Custom Terrain)