SG Log Lake (Minigame)(PvP)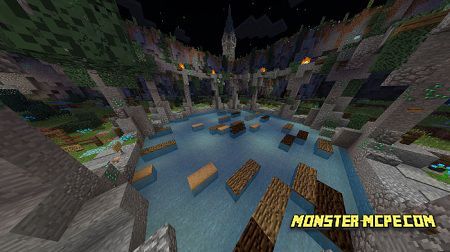 Very exciting
map
for those who like extreme actions and battles between players. This map is for multiplayer. You must avoid toxic water and moves in lake on logs. If you want to increase a level of difficulty you can play with bigger amount of players because level of difficultly is depend on how many players will play, movement speed of logs in lake depend on amount of players.
Description of gaming process:
Select you want hero, receive some armor and weapon or other items.
The main aim is to survive, kill your enemies and do not fall in toxic water, that is why you should jump on moving logs. Please note that pvp mode available only inside arena.
SG Log Lake (Minigame)(PvP)