Pirate's Adventures Map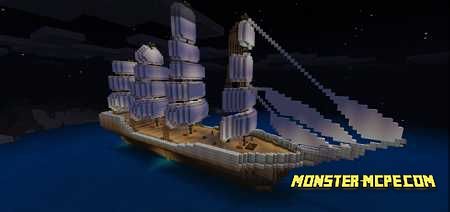 Would you like to become a pirate? If so, then you have such an opportunity in the world of Minecraft. The new
map
allows everyone to play pirate role-playing games, here you can use ships of various types for battles, go to the dock on the ship, navigate through the lighthouse, buy the necessary items in the store using gold and diamonds.
On the new pirate map, you will see a small city where there are, pirate bases, shops, a dock, a lighthouse, ships, and much more. This is a very interesting map with a lot of interesting content.
Below you can see what two different ship docks look like:
1. First: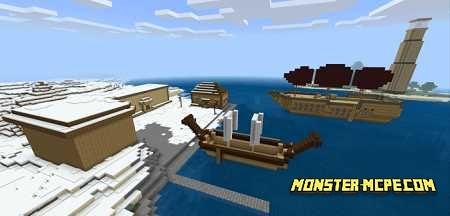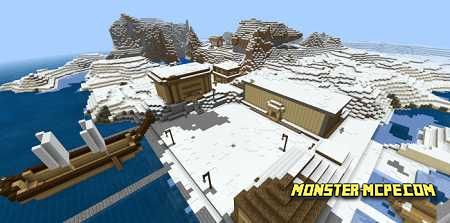 2. Second:
And also in the game, you can visit places such as: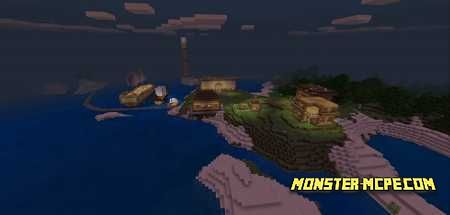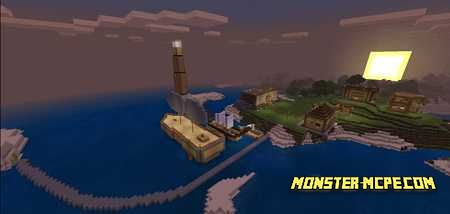 1. Shops: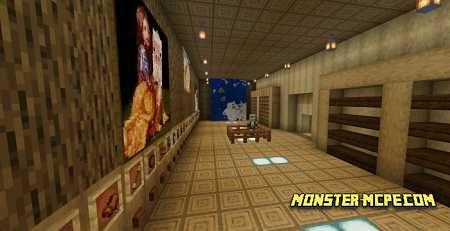 2. The base of skeletons: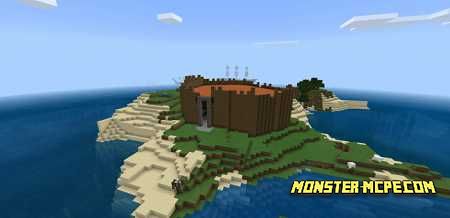 3. Two pirate bases: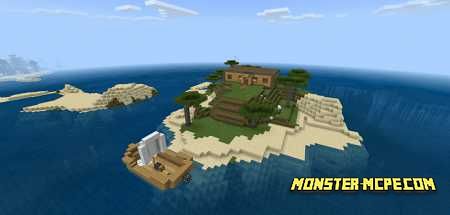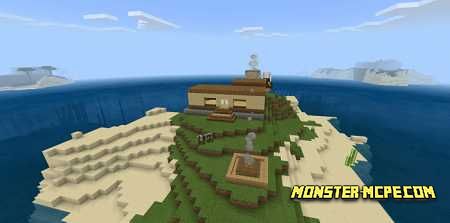 Sail the sea on your ships:
Please note that on each of the players can find a special chest with a treasure:
1. A small ship called the Sloop. It has one mast and sail.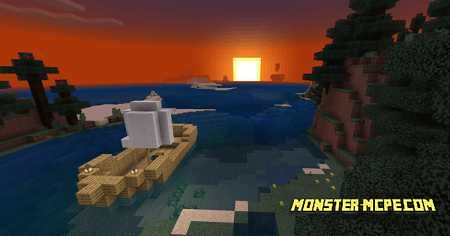 2. Viking Ship: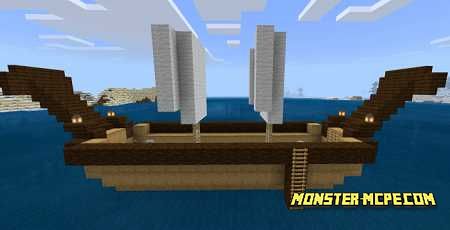 3. Large brigantine: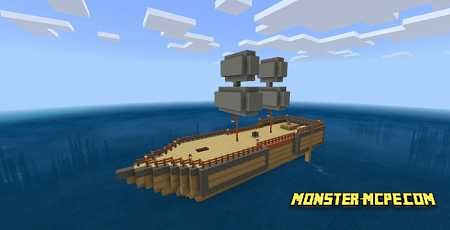 4. A ship called the Galleon. This is a large multi-deck sailing-vessel with sufficiently strong artillery weapons, used both for battles and for trade. Has a weapon capable of destroying the enemy at close range. We recommend keeping the distance between your ship and this. Improve your ships using material such as Obsidian, it allows players to keep the ship safe so that it does not burn. Players can buy this material in the store: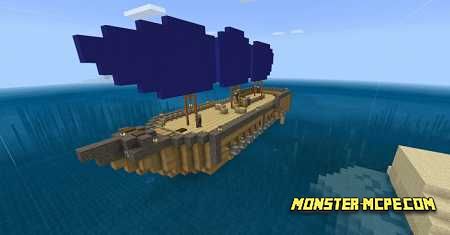 5. A ship similar to the Galleon but with red sails of a modified type. To drive this ship, first capture it: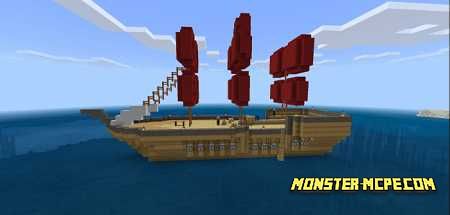 6. Huge frigate: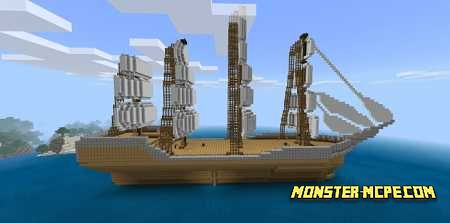 7. Simple warship: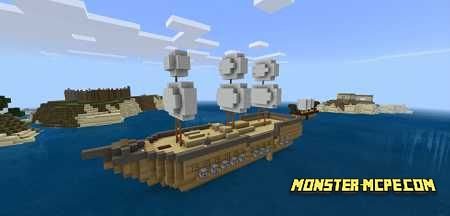 Everyone can control the ship, it's not so difficult, for this, go to the stern, use the structural block to turn it, further control is simple.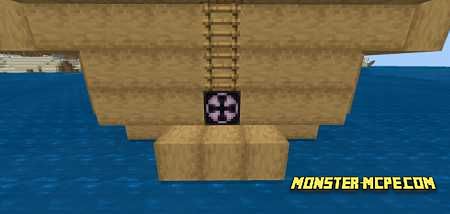 Below you can see other screenshots of this map: