Fog Of Demise II Map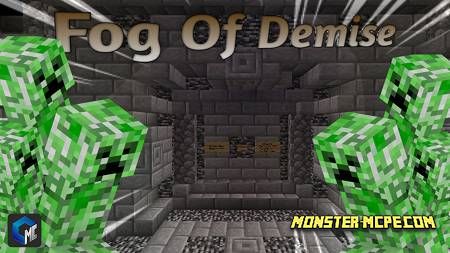 Have you ever played on such a map as
Fog Of Demise
, which was previously available only for the Java version of the Minecraft game? If not, then we recommend trying the first experience on a new map in the mobile version of Minecraft PE. This
map
is now available for Bedrock. For those who have previously played this map, it will be interesting to explore a familiar world for themselves, but already on mobile devices.
This map is an exact copy of the Java version. The player's goal in this mini-game is for the player to get to the designated place, overcoming different corridors in which the creepers are hiding. The main goal is to assign a certain material, namely black wool, to a special altar.
This game will be interesting for both experienced players and beginners. It's a new experience with a new addicting map.