Capture The Sheep (Minigame) map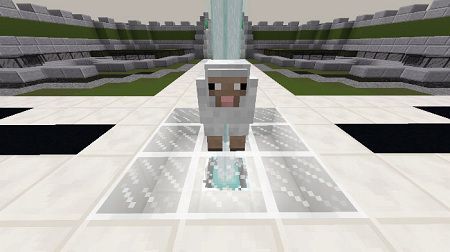 Capture a Sheep
is a
map
for Minecraft PE with a cool mini-game, for which you need at least two players - you and your friend. Call your friends, share teams and start the game. The goal of the round: catch a sheep and bait it to base. This will give points to your team. All players will have a number of items, the stock of which can be replenished from the villager at his base. Very fun and exciting map for excellent competitions with friends in multiplayer mode.
How to play?
In inventory of each competitor will be some weapons and a bait for sheep.
It's not important whether you fight for each other's resources, the main thing is to perform the primary task: to bring the sheep to the crystal blocks at your base - this will give your team extra points.
Capture The Sheep (Minigame) map