SCP Site 19 LC-SN Map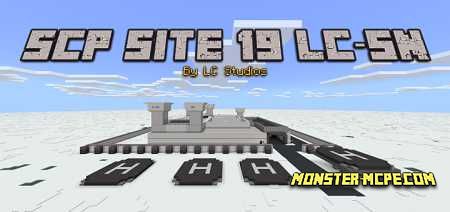 Do you know anything about the SCP Foundation? Are there any fans of this organization among you? If yes, then the new
map
will be very interesting to you. This map has a fairly large number of different interesting and exciting places for adventure. This is a huge project that took a lot of time to create, the idea of creation was borrowed from the famous indie survival horror game, namely SCP: Containment Breach!
Please note that this game is not an exact copy, but the creator tried to convey that atmosphere and places as best as possible. Here you will discover new rooms with new strange things, different creepy rooms, and more.
Attention: We would like to draw your attention to the fact that since this is a large and sufficiently high-quality project, this map may require more memory, therefore devices with low performance may not support it. We do not recommend using old devices or devices with low performance. We also draw your attention to the fact that this map is only supported by versions of
Minecraft 1.16
!
Using other versions the game may crash!