Minecraft PE 1.0.0.0 for Android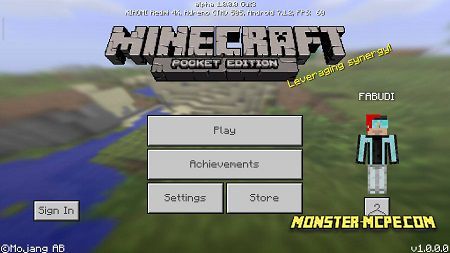 For all players and visitors to our portal, the section of old Minecraft versions that are still very relevant to this day has become popular, so we present to you the next
version
of
Minecraft Pocket Edition 1.0.0.0
available for all Android devices. This update is called Ender Update as a new dimension has been added to the game.
What's new in Minecraft PE 1.0.0.0?
This is one of those versions when the developers of the Mojang studio decided to please their fans and added another Boss to the Minecraft PE 1.0.0.0 world.
From now on, in addition to Elder Guardian and Wither, in the new dimension, there will be a new boss called Ender Dragon.
Other mobs have been added to Minecraft PE 1.0.0.0. Also, players have more opportunities for the construction of new buildings and objects that will help players to further demonstrate their skills.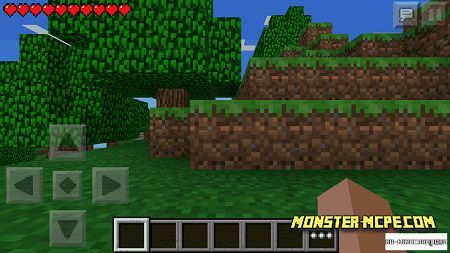 Generation
In general, a fairly large part of the buildings in Minecraft PE 1.0.0.0 will only be generated in The Ender dimension. But we also draw your attention to the fact that the usual game world has also been partially changed.
For example, if a player explores a winter biome, he can see or find Igloo (the structure that is generated in the winter biome). This structure consists entirely of snow and only 1 room. This building also has its secrets. Igloo is not so simple as it seems at first glance, it is not just a building in which the player can hide, but also a place where you can find a secret, namely a hatch. We immediately warn you that it will not be in all Igloo, but if you found it under one of the blocks, it will lead you to the dungeon where you will find a chest with useful treasures.
This can be considered a secret laboratory since there you will see a cage behind which there may be zombies, as well as a rack with potions. Here, players can find a weakness potion that is used to treat zombies.
In the Ender, locations began to generate their cities and ships. At one of the closest buildings, the player can find elytra which gives him the opportunity to fly.
End Ship always spawns near cities. Shulkers live in the city, which can remove the player's gravity.
The player can find very rare and expensive weapons and armor, but for this he has to go through quite a few obstacles in his path, namely to overcome obstacles with parkour.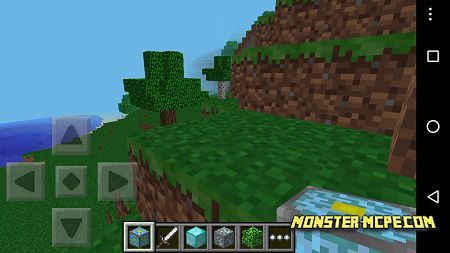 Items
Players can find and collect new items such as Dragon's Breath. This potion can be obtained during the battle with Ender Dragon. Dragon's Breath can be used to create Lingering Potion.
Ender Crystal is an item that allows the player to summon the Dragon again.
Shulker Shell drops after killing a Shulker. It is mainly used for crafting a Shulker box.
On the far islands of the Ender, a unique plant grows called the Chorus Plant.
And the most important thing about which we have not yet said is how to get into The Ender. In order for the player to move into this dimension, he needs to create an Eye of Ender using pearls and Blaze Powder in Minecraft PE 1.0.0.0.
Minecraft PE 1.0.0.0 for Android