Download Minecraft 1.13.0.13 for Android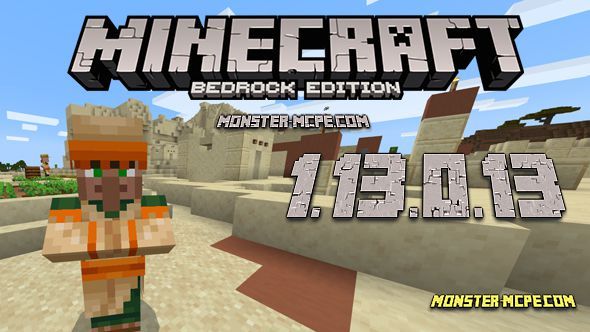 We want to please you, the new
version
of
Minecraft 1.13.0.13
has been released, this is certainly good news for all of us. A large number of errors were fixed for Android devices, the performance was improved, bugs were fixed, as well as new changes. Below we will consider in more detail everything that has been added and changed in the new version.
Many players were disappointed with the official version
1.13.0.9
, due to the fact that it was not possible to play on servers. Of course, the lack of the ability to play on the network is a very big and serious mistake that even Mojang developers are aware of. There is no official statement that this error has been fixed, but the file that you download later, or have already downloaded, will give you this opportunity.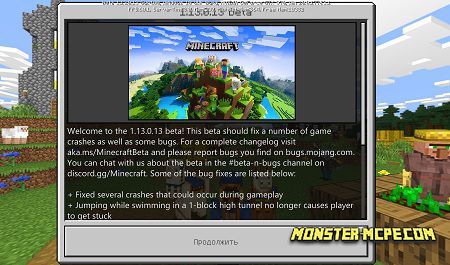 In total, more than 29 errors and crashes were fixed. Below we will consider some of the main, in our opinion, and priority fixes:
— Improved game performance;
— Optimization of animation;
— From now on, after using the /execute the command, the game will no longer give an error/failure;
— Fixed bug after exiting the game over the network;
— Light bulbs with a voltage of more than 16 are no longer crash;
— Fixed bug related to the crash of worlds;
— Fixed a bug due to which the Anvil did not repair tools;
— Village farmers again correctly harvest;
— Your character will no longer get stuck floating in a tunnel 1 block high;
— New sounds of the Music block for devices with low performance;
— During the player's flight, maps are loaded faster;
— A hint that allows the player to set up the safe area of the screen;
— Treasure chests no longer spawn in villages;
— If standing on the edge of the block, the player stops sneaking, he will not fall;
— Updated sounds of arrows underwater;
— Fixed achievements related to food;
— Turtle and tropical fish will no longer swim to the bottom of the sea;
— Villagers are now hiding correctly during the Raid;
— The parrot on the shoulder displays correctly;
— Fixed distance between (the Feedback and Save and exit) buttons in the pause menu.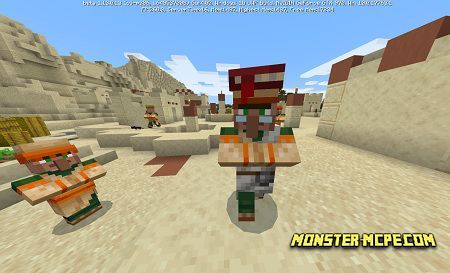 Soon, one of the main bugs will also be fixed, we are talking about custom skins that do not work in the game. The developers reported that this error will be fixed in the next update or even earlier, but in any case, we will know about it.
Add-ons for map creators and developers, as well as an updated version format and additional requirements. For an ordinary player, nothing has changed.
You can find and download the file below. Also, remember that this version is a beta version of Minecraft Bedrock and minor crashes and errors are possible.
Download Minecraft 1.13.0.13 for Android