Minecraft 1.14.30.51 for Android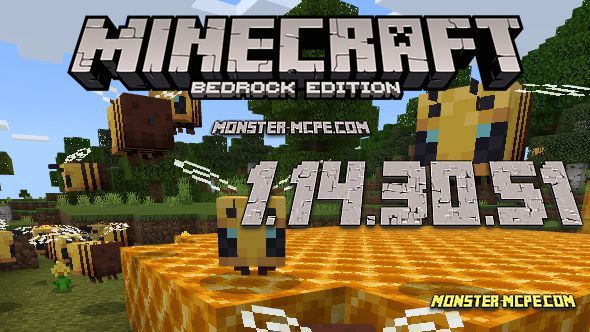 And again, we are pleased with the new version released by the developers of the Mojang studio. This is a test version of the game,
Minecraft Bedrock Edition 1.14.30.51
which can already be used by all interested users of Android devices. The purpose of the
new update
is to increase the performance of weak devices.
Let's look at all the fixes in the new version of Minecraft 1.14.30.51:
In general, the whole list consists of only 6 fixes, probably you ask yourself and is that all? Yes, unfortunately, that's all. Below you will see the fixes which in our opinion are the most significant:
1. The performance of the devices was improved and the main crashes were fixed;
2. The developers solved the problem that arose on the Xbox One due to which the game crashed, namely the x256 texture. Textures of this resolution x256 are no longer available;
3. The Auto Jump function does not work when you go through the door. The developers of the Mojang studio promise to solve all problems and improve Auto Jump;
4. After crafting the Honey Block, the correct number of Bottles will be displayed in the inventory.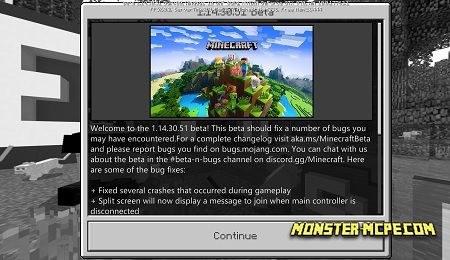 Why was such a small number of fixes introduced in the new version of Minecraft?
The fact is that all this is related to optimizing the game and preparing for a new global update which we are all waiting for. As fans of the game, Minecraft is becoming more and more, but not all players can afford to use devices with high performance, the game begins to slow down and fail on devices with poor performance. That is why the developers are trying to improve the game and do everything possible so that everyone can play it.
But where is the Nether Update?
Almost all players are now interested in just one question, where is the long-awaited Nether Update? Believe us, there is nothing wrong with this, all users of Minecraft PE, namely the mobile version of Minecraft, know that the mobile version is more unstable and often crashes. That's why developers are trying to do everything possible to fix all the most serious bugs and crashes so that your game process becomes more enjoyable and it does not get worse.
With each release of test updates, the game becomes more stable and serviceable, which cannot but please us. If the developers of the Mojang studio release a new Nether Update with all the previous bugs and crashes, the game will become even more unstable and crashes will occur more often. Nobody needs this. Therefore, we can only follow the updates and wait until Mojang will finish everything.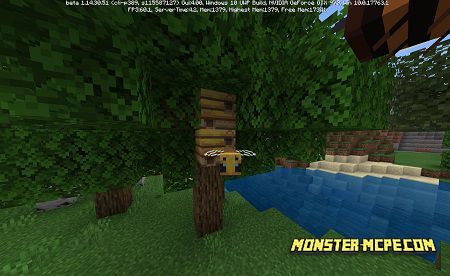 Minecraft 1.14.30.51 for Android