Minecraft PE 1.16.210.57 for Android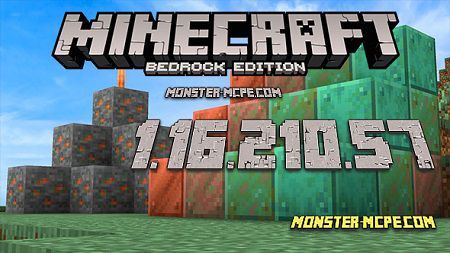 Download
Minecraft PE 1.16.210.57
for Android with a working Xbox Live: Sculk sensors, Copper, as well as stalagmites with stalactites appeared in the game.
Features of MCPE 1.16.210.57
Users of Minecraft 1.16.210.57 will definitely be delighted with the appearance of new unique blocks that differ in previously unseen mechanics.
Sculk sensors
Probably the main innovation in Minecraft PE 1.16.210.57 is the sensor, which cannot be spawned anywhere at the moment, but you can get it through the Creative inventory. Sculk Sensors pick up any vibration around them.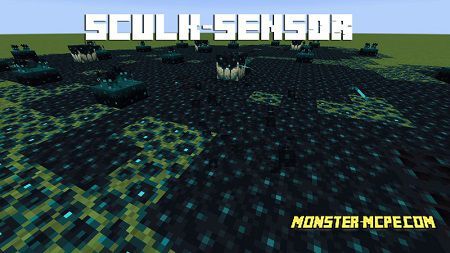 For example, if a mob makes a step, jumps, floats or lands, the background comes from this, and the rolling sensor reacts to it. Moreover, this also applies to the destruction and placement of blocks.
By the way, as soon as the rolling pin sensor senses vibration, it instantly emits a redstone signal in Minecraft 1.16.210.57.
Thus, this unit can be easily used to create unique and most importantly, wireless traps.
New stones
Mojang Studios are not yet ready to introduce a new generation for the caves, but some items can already be found in the survival sandbox. For example, stalagmites and stalactites are already a big threat.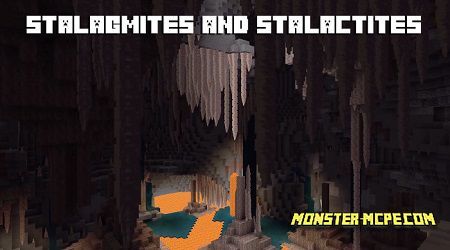 If such a block falls on you or you fall on it, then you will most likely die, since they are incredibly sharping and cause huge damage in Minecraft PE 1.16.210.57.
Copper and lightning rod
Previously, this material could only be obtained through various add-ons. But since Minecraft PE version 1.16.210.57, copper is now in the game itself.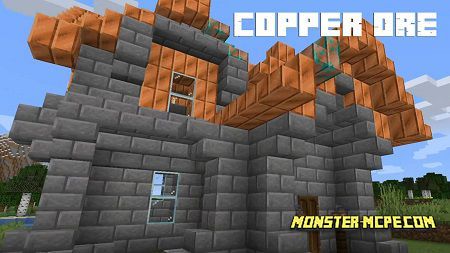 It can be mined with copper ore, which is generated at about the same height as iron ores. After melting it, a copper ingot is obtained.
With the help of three copper ingots, you can make a lightning rod. He also appeared in Minecraft 1.16.210.57. With the help of this object, you can influence the direction in which the lightning strikes.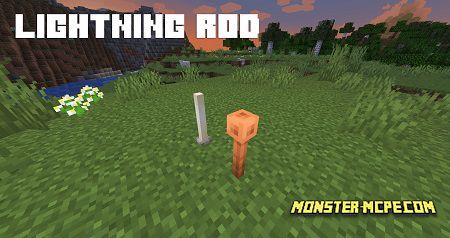 Minecraft PE 1.16.210.57 for Android