Minecraft PE 1.16.210.54 for Android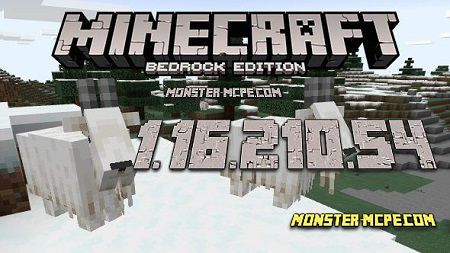 We are glad to present you with a new test update for Minecraft PE. Two weeks later, the developers of the Mojang studio released a new beta version of the Minecraft PE game. After a short rest, yesterday, Mojang presented us with a new
beta version
for all users of Android devices, namely
Minecraft PE 1.16.210.54
! This is a new test update that has fixed fourteen new bugs. Mojang also paid attention to the commands that you will learn about below. Let's take a look at all the new changes and features of the Minecraft PE 1.16.210.54 update.
Features of the update for Minecraft PE 1.16.210.54
The first thing worth paying attention to is fixes. As mentioned earlier, a total of fourteen new bugs were fixed. Below you will see the most significant in our opinion:
1. Added volume settings for function:Text To Speech;
2. The item received from the Wandering Traders called Sac of ink can now be used by players for crafting;
3. Improved the saving of skins when playing with a split-screen;
4. Fixed the alignment of values in the game events scoring system, in other words, the scoreboards.
The next thing you should know is the console commands.
Seven changes have been added to console commands. We have highlighted the main ones in a separate list:
1. Updated documentation on console commands for servers of Minecraft Pocket Edition;
2. The player's rotation when using the teleport command: / tp has been fixed;
3. The work of the command: / tickingarea has been fixed;
4. The work of the command: / screenshake has been fixed;
5. Saved structure can now be deleted by players by using the command: / structure Delete (name).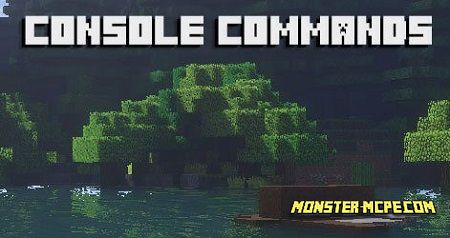 Minecraft PE 1.16.210.54 for Android