Minecraft PE 1.16.100.53 for Android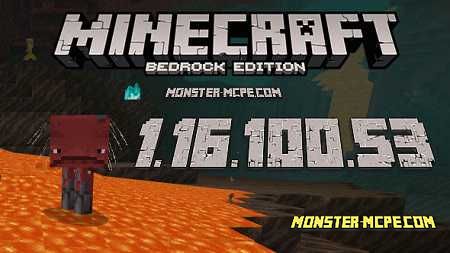 Download
full version
of
Minecraft PE 1.16.100.53
for Android with a working Xbox Live: a lot of bug fixes, improvements of the survival elements in sandbox, and more.
What's new in MCPE 1.16.100.53?
First of all, developers have started to optimize the gameplay, so lags have become much less.
From now, even the cheapest smartphones will be able to run Minecraft 1.16.100.53 without any problems. However, some devices will no longer be supported.
First of all, these are devices on iOS 10 and below, as well as Android with memory below 800 MB. Additionally, Windows 10 Mobile and Gear VR are no longer supported at all.
This was done in order to concentrate developing on one thing. For example, on upcoming updates, including Minecraft PE 1.16.100.53.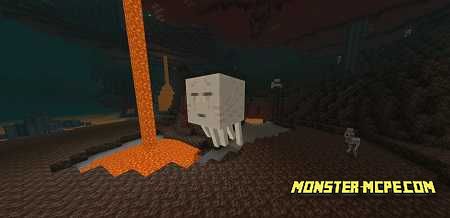 Blocks
Now, a blackstone fence, or Blackstone, can be connected to other types of walls, as well as wickets. As a reminder, this type of block has changed beyond recognition in the Nether Update.
In Minecraft 1.16.100.53 there are no more holes between nearby blocks, and they also connect to incomplete blocks. For example, with grates, panels, lamps, plates and rods.
Players will be able to create something beautiful using walls and fences in various options. By the way, Target Blocks are no longer feeding the blocks above them. This often got in the way of engineers.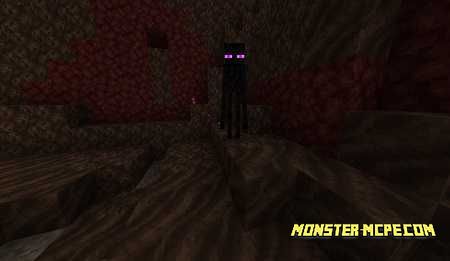 Improvements
Mojang Studios has also made it possible to plant cocoa beans on all tropical tree varieties. In addition, the luminosity of experience balls is now independent of the brightness of the game in Minecraft PE 1.16.100.53.
Thrown objects are no longer falling too low. As it turned out, sometimes they practically fell through the textures. The same thing happened with the dragon egg.
It didn't drop out after the explosion. Players simply lost the legendary trophy. Overall, this version made the survival sandbox more playable.
Structural block
In total, 4 errors related to structural blocks were fixed:
Name field removed from 3D model export screen.

Fixed calculation of the block position in preview.

Working with building blocks no longer affects the flow of time in the game.

Fixed bug with Reset button.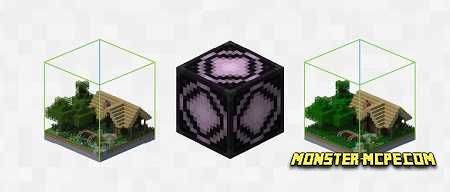 Minecraft PE 1.16.100.53 for Android