Minecraft PE 1.16.100.55 for Android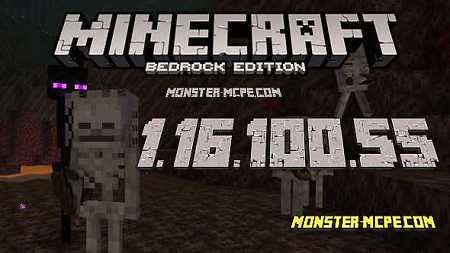 Download
Minecraft PE 1.16.100.55 for Android
: The Nether world of our beloved sandbox has been updated beyond recognition.
Features of Minecraft Update 1.16.100.55
A lot of content awaits us in
new version
, including bug fixes. Moreover, several mobs appeared. Now the fauna has become more interesting.
The most noticeable change is the biomes. Now there are at least five of them. Moreover, each of them differs not only in structure, but also in music in Minecraft PE 1.16.100.55.
Biomes
First, it is worth highlighting previously unseen forests with large and lush vegetation in Minecraft PE 1.16.100.55. The Crimson Forest, for example, has a bluish fog and a large number of Endermen. Nobody else lives here.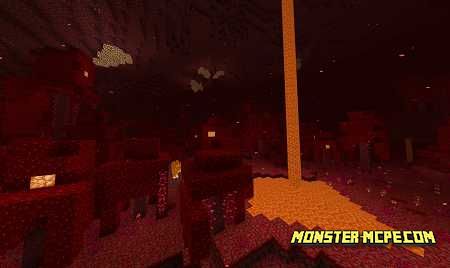 The crimson forest is full of all kinds of animals. There are many unique mushrooms and trees growing here, hoglins and piglins walking between them. Piglins can even trade with the player.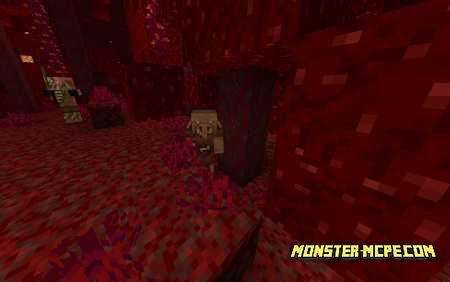 In the Soul Sand Valley, you will find nothing but blue fire, many skeletons, and ghasts with basalt stalactites. Almost a similar situation in the basalt deltas in Minecraft 1.16.100.55.
Only magma cubes are there, and the landscape consists of Chiseled Polished Blackstone and basalt.
Mobs
Fantastic creatures can be found in such unique biomes. All of them are differ by their agile and aggressive nature. For example - hoglins, large and vicious boars, will attack players immediately.
On the other hand, piglins in Minecraft PE 1.16.100.55 are less hostile. If you put on something made of gold, they will not attack you, they will even be ready to exchange precious minerals with you for something from their pockets.
Striders, who are obedient and peaceful by nature. They live in lava lakes, and you can also ride them if you find a saddle and pick up a warped fungus on a stick.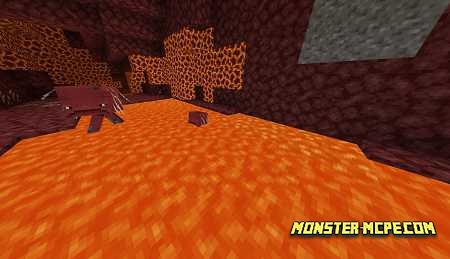 Minecraft PE 1.16.100.55 for Android