Minecraft PE 1.16.100.52 for Android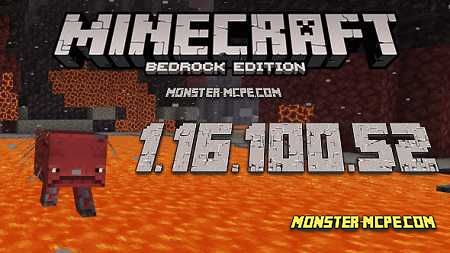 Download the
full version
of
Minecraft PE 1.16.100.52
for Android with a working Xbox Live. In this beta for Android, have been fixed 28 bugs and Java Parity has been improved.
What's new in MCPE 1.16.100.52?
One of the main features of this update is significant optimization of the game's progress.
If you enable debug mode, you will notice an increased number of frames per second. It turns out that Minecraft 1.16.100.52 become better due to some improvements to the technical code of the game.
Now, even the weakest smartphones will be able to run the game. However, developers from Mojang Studios recently announced that many devices will no longer be supported. These include Gear VR, Windows 10 Mobile, and some older iOS and Android phones.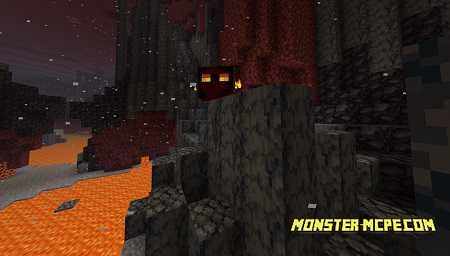 Bug fixes:
After the Nether Update release, Mojang will focus on smaller parts of the game. For example, bug fixes have become common in recent versions of the game.
They also fix broken functions of sandbox in Minecraft PE 1.16.100.52. For example, this time, animations of piglins, brute piglins and Vindicators, are displayed normally.
Earlier, their weapons were not visible. Piglins can carry crossbows or swords. Brutal piglins often carry gold axes and vindicators carry iron axes.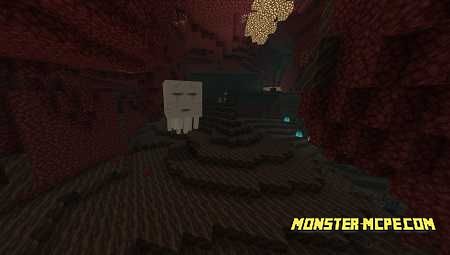 Java Parity
Work on Java Parity continues.

The cooking rack can be crafted from blackstone.

Using the /give command, you can now get the beds.

If you kill cod and salmon with fire, you get cooked fish.

New changes to Java Parity. Steve is hunting fish with flint now.
Console commands
This deserves special attention. Mojang Added 3 teams to the game.

/structure - allows you to work with diagrams without stucture blocks.

/ride - allows you to control riders and make some mobs saddle others.

/playanimation - allows you to run a one-time animation.
Minecraft PE 1.16.100.52 for Android