Minecraft PE 1.16.20.50 for Android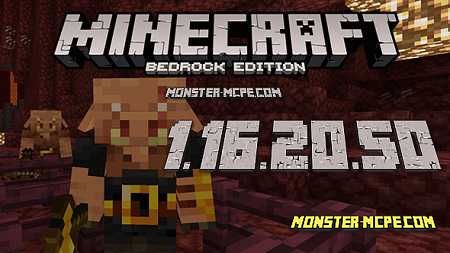 Download
Minecraft PE 1.16.20.50 for Android
: Piglin Brute, Bug Fixes, and Performance Improvements.
What's New in MCPE 1.16.20.50 Nether Update?
A feature of Minecraft 1.16.20.50 Hell update is a Piglin Brute that lives in bastions and rushes at all the players that catch his eye.
In addition, users can rely on the fact that the boats will not slow down if object has no collision.
Using bonemeal on grass or a block of land no longer spends the item itself if none of it grew.
New Piglin
Also was added another new Piglin of this beta version in the Minecraft PE 1.16.20.50
Nether update
. Before this, players could already seen common piglins.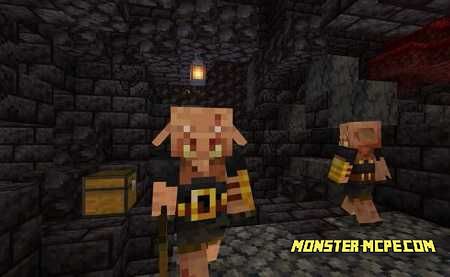 In addition there were often walked along this dimension zombified piglins, earlier zoglins, who has updated their model.
Now, Minecraft 1.16.20.50 will be brutalized: it is always aggressive. The brutal Piglin guards the treasures of the bastion.
Only there you can find him. Even if you wear something of gold, he will still begin to attack you. At the same time, his weapon is an ax. He does not wear armor.
Fixes:
Mojang Studios improved many aspects of game. For example, Netherite armor got it's unique sound when donned.
Moreover, everything that is made of nezerith no longer bounce on a lava block. Now piglins are spawning even on peaceful difficulty.
Obviously, they will not attack you. In addition, zoglins, the version of hoglins in the common world, got their individual sounds.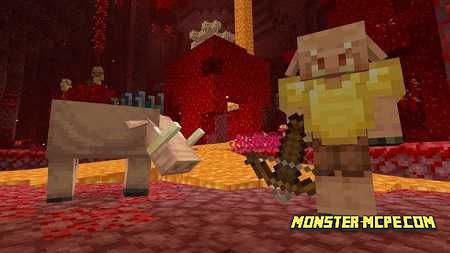 Minecraft PE 1.16.20.50 for Android