Zeus N Shader Pack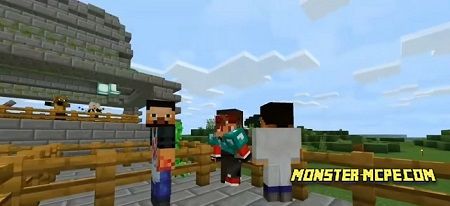 These textures for MCPE, is pretty good variant almost for all the players, why? Because here was combined
Zeuso pack
(which is previously changes all mobs from vanilla, namely add some parts for body or other details) and shader of solar, which is change colors.
In other words, lets take for example pig, you will clearly see such details of her body, such as tail, ears or snout. Pay attention that not all the mobs was changed. As for shader in this pack, it is not so big, as you can see it from Minecraft Bedrock Edition section. It regulates colors, make sun more natural and smooths the border in your game world, between ground and sky.
This pack is good for those who has not powerful device, less than 1 GB.