Classic Fish Texture Pack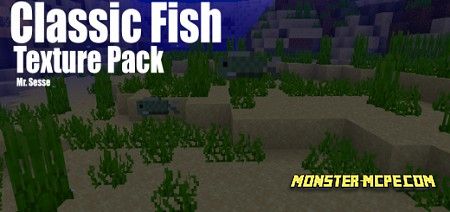 Do you miss the days of classic Minecraft? If yes, then the new
pack of textures
is exactly what you need. The new pack of textures allows players to change the current cod texture to a classic old cod texture. Yes, this is a small pack of textures at all and it only changes the textures associated with cod in its different forms. But you may still like it. Let's take a look at the features of this texture pack below.
Features of the texture pack
As mentioned earlier, the new texture pack allows players to change a certain number of cod textures in different forms. This is a simple and very small texture pack.
All textures that are somehow related to cod will be replaced with classic textures. Please note that even a living cod entity will receive texture changes. We also draw your attention to the fact that all items related to cod will change their name to simply Fish.
Below you can see some of the new classic cod textures: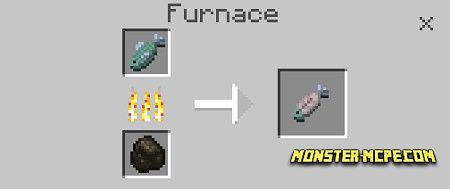 Attention: Adjust all the necessary settings using the texture pack so that other players in your world can see the changes.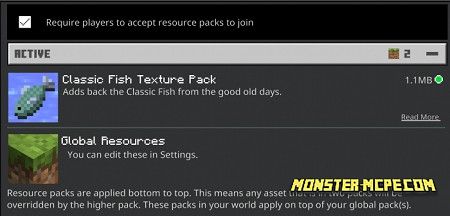 Classic Fish Texture Pack