Mobs+ Texture Pack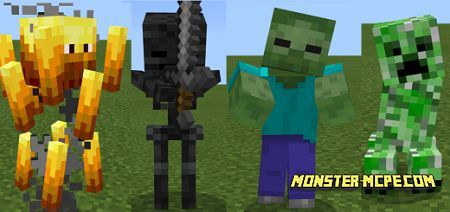 Would you like to improve the textures of some creature models? If so, then the new
resource pack
is what you need. With the use of the new resource pack, players will improve the existing textures of the creature models, thereby preserving the old vanilla textures. Here you will not see any additional body parts of the mob model such as knees and so on.
Improved animations for creepers and zombies, and added aggro animations for Piglins. Using the new resource pack, certain mobs will receive improvements such as zombies (all existing types), piglins, skeletons, and others.
Screenshots below: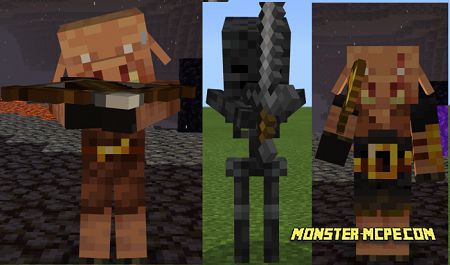 Please note that this resource pack is available to both Windows 10 users and mobile device users.