Trivial Tweaks Texture Pack
We present to you a new pack of
textures
called
Trivial Tweaks
. This is a new and very useful texture pack even for lower performance devices. This texture pack can improve the textures of your Minecraft world, simplifying them and making them smoother, we also want to draw your attention that the quality of the textures will not be lost. Improves underwater visibility and reduces the impact of particles on device performance.
What will be changed:
1. Removed a large number of various particles that are generally useless;
2. Textures of more transparent and clear water;
3. Outline of ores;
4. Display of fire;
5. Totems;
6. Shields;
7. Head-Up Display information is now numbered;
8. Improved stained glass texture;
9. The grass has become more coherent;
10. The user interface has become more transparent;
11. Textures of doors and trapdoors;
12. Removed splashes from rain;
13. The rain became more transparent;
14. Charge indicator for weapons such as bow and sword;
15. Chat without borders;
And much more.
Do not forget to select the desired settings in the Game Settings.

Below you can see examples of how it will look in the game: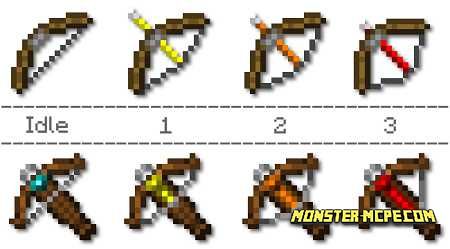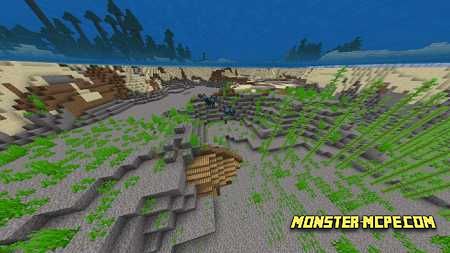 Changes in the new version
Added spyglass
Fixed black side of glass panel when using RTX
Changed the color of falling raindrops