Icebergs At Spawn Seed: nJs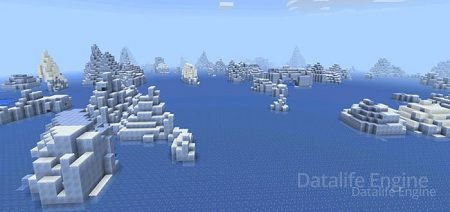 Icebergs 
are the new structures that appeared in the game universe of Minecraft  PE 1.2 after the release of the new update The Aquatic Update. This seed will help you to become better acquainted with new elements that make water landscapes more colorful and picturesque. You can find icebergs, as a rule, in the cold ocean. The iceberg itself is not a biome, but it is an excellent addition to glaciers in the oceans, it's worth seeing!
Where to search for the iceberg?
With this seed you can find yourself on a small island where your fascinating survival begins. Near the island is an ocean with glaciers, and there will be enough icebergs.You can fly in Creative mode, or just swim when playing in Survival mode, just right, and after a while you will see a lot of icebergs in the oceanic area.
For the most part, icebergs are created from several blocks, on average, 4 blocks. It can be ordinary or blue ice, blocks of snow and packed ice. By the way, blue ice is one of the new blocks that appeared in the world of Minecraft 1.2 on Android after the upgrade. This kind of ice is usually located in the water, under the usual ice.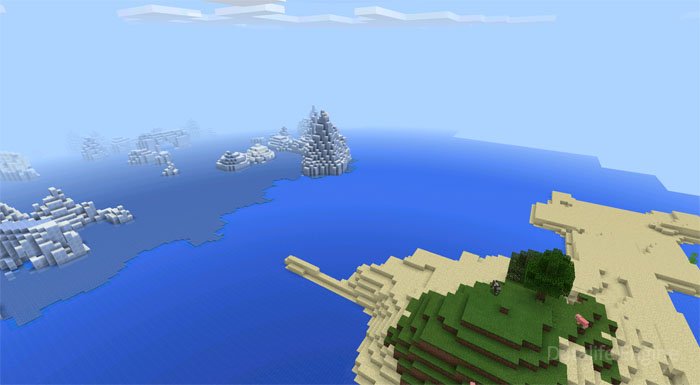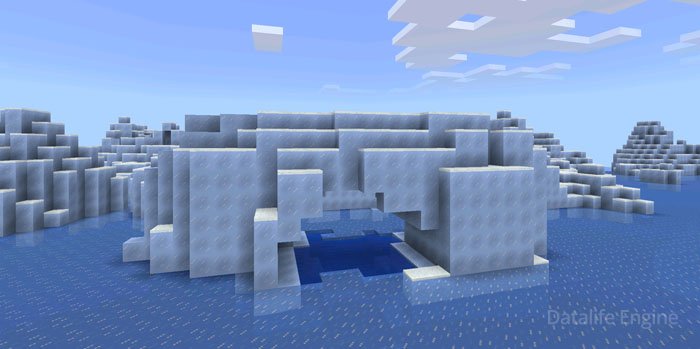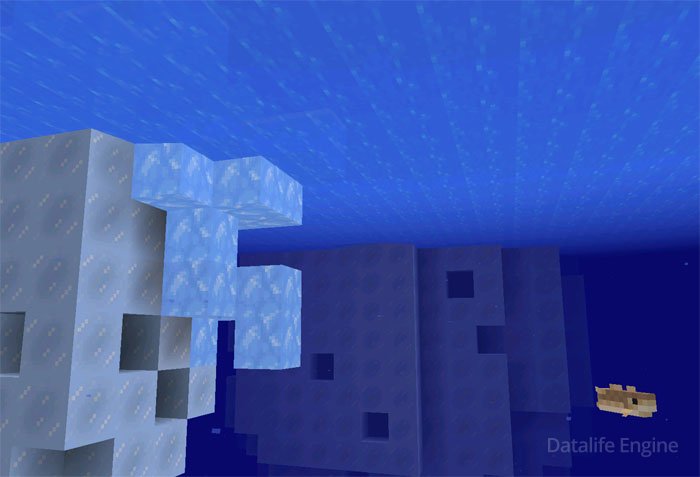 Icebergs At Spawn Seed: nJs