Liveable Nether Add-on 1.16/1.15+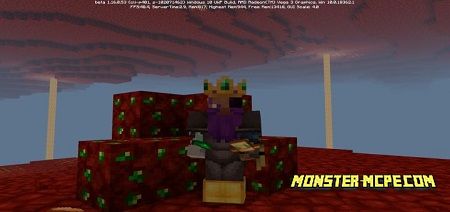 We have all heard about the new version of
Minecraft Bedrock Edition 1.16
, namely the new Nether Update. This is a very popular and long-awaited version which has added a large number of changes to the Nether world. That's why we present you with a new addon called
Liveable Nether
! This
add-on
allows players to spawn in the Nether world and play as if you were playing overworld. Using the new add-on, players have other goals and one of which is to find the way to the end.
This add-on allows the player to live in comfort just like in the overworld. This is a new life in a new world.
Where to get the necessary diamonds? There are several ways to get this ore. Let's start with the most difficult. Its essence is that the player would go to the fortresses and try to get ore there and then use it to get a pickaxe (diamond pickaxe). The second way is simpler, it's just to mine ore in the Nether world. Everything is very simple 1 ore = 1 diamond! From now on, this is not uncommon in the Nether world. But we draw your attention to the fact that this bonus will not be for the whole time, it can be fixed in the near future.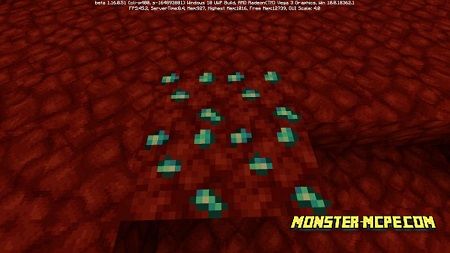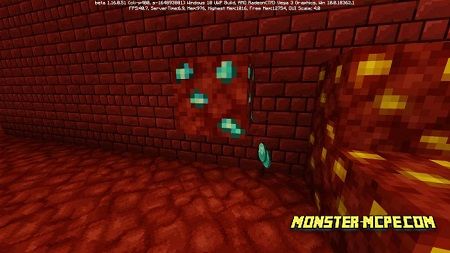 Another question arises and it is quite logical. How to get a diamond if there is no iron pickaxe? It's simple, now in the Nether world, you can easily find and mine iron ore. 1 ore = 1 iron nugget! A wooden pickaxe will help you with this ...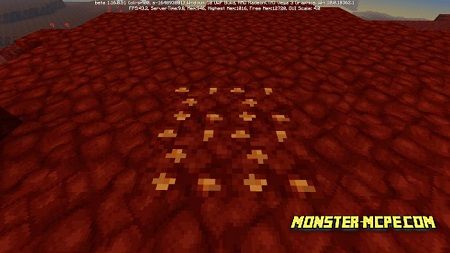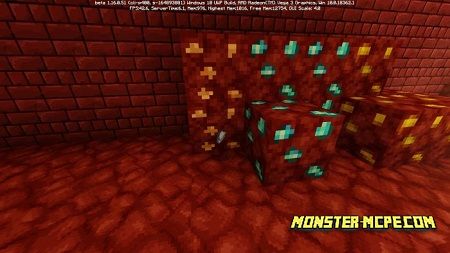 In addition to iron ore, players also have the opportunity to mine and gold ore. 1 ore = 1 gold nugget! The number of drop nuggets from ores will be further changed.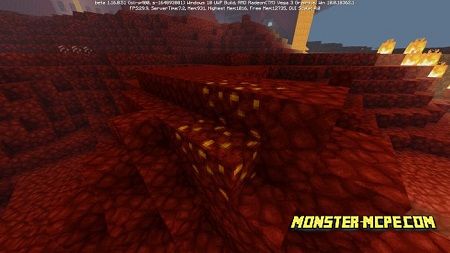 Another opportunity that cannot but please you is the ability to craft a very useful thing like a furnace. For this you need netherrack. A useful thing to cook pork. Hoglins will share the necessary drop with you =)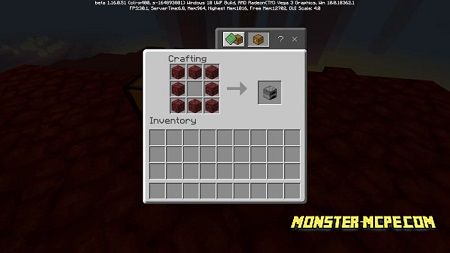 A new block called The Soul-Soil Treasure will be added to the Nether world. But in order to find it, the player will have to go to the soul sand valley. It is logical to assume that for this you need to find soul soil. It is extremely difficult to find this block, but if you are lucky you have the opportunity to get a random item. For example, a book, diamond, gold ingot or pork.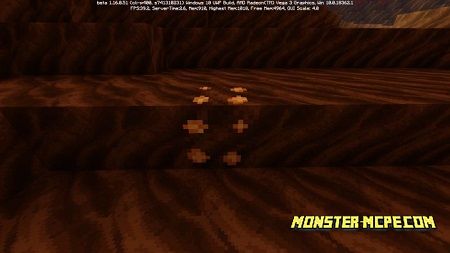 A new ore called the Nether Emerald has also been added to the game! This ore can drop for a player emerald shard from 1 to 3 pieces. By collecting 9 pieces, the player can create one emerald.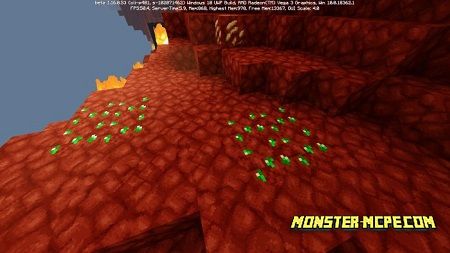 In the Nether world, players can use a new bottle called the Soul Bottle. For this, you need soul sand and a glass bottle. You can see an example of a crafting recipe below: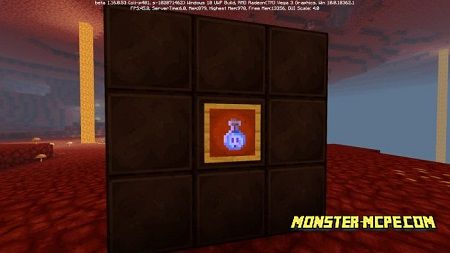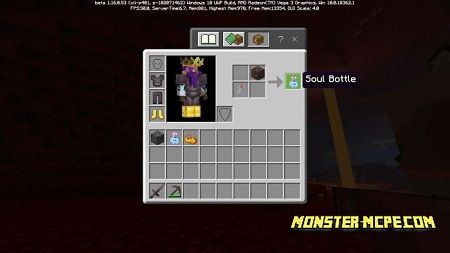 Also below you can see an example of how to craft a bottle of water: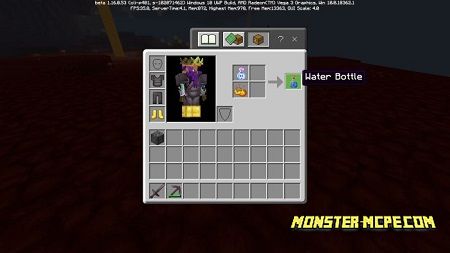 This is very useful, but you probably have another question, but where to get the glass? Do not worry, for this you need smelt the previously mentioned soul sand. Where exactly you choose. Craft Recipe Below: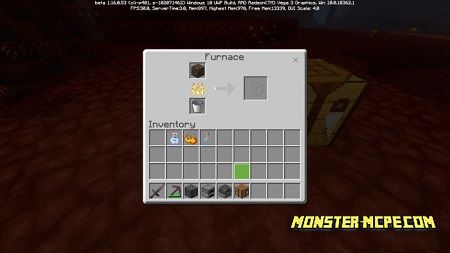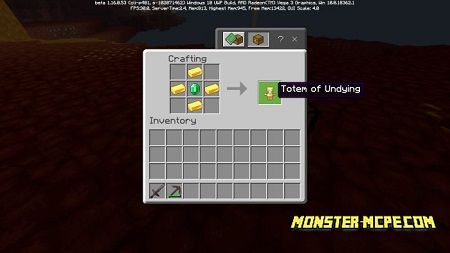 One of the nice features of this addon is that you can craft a special item called totem of undying! Craft Recipe Below: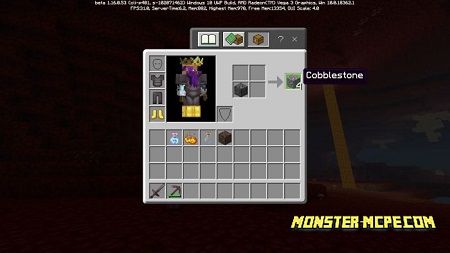 And another feature is the ability to use basalt in order to craft cobblestone.
ATTENTION: In order for a player to get into the Nether world, you first need to create a Portal in Creative. After you create the nether portal, you can go to the Nether world and switch to survival!
It is recommended to use the Experimental game mode as you need cheats for spawn ores.
Requirement: Minecraft BE 1.16 game version!
Liveable Nether Add-on 1.16/1.15+