Chevrolet Spark M300 / GM Daewoo Matiz M300 Addon 1.16/1.15+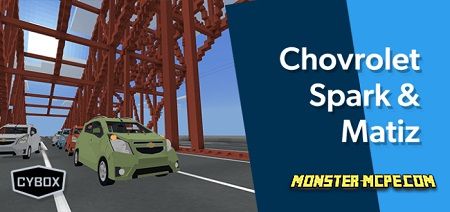 A new
add-on
using which you add to your Minecraft world a new car that you might already have seen somewhere else. This car is available in ten different colors. The new add-on with new cars will be another convenient way to travel around the world of Minecraft.
Below you can see how it was created:
And also below you can see how it works:
Let's find out more about this car.
Players can create a new car in Creative Game Mode. Creating is meant to spawn. Players can use this car right after they have appeared in their world. In the car, players can transport their chest thanks to inventory. Also, after you have started the car, the headlights will light on it. Added animations of the steering wheel, wheels, ride, and others. Up to four players can sit in the car.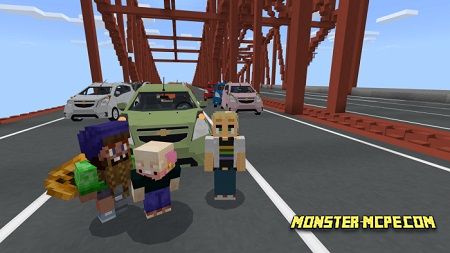 Chevrolet Spark M300 / GM Daewoo Matiz M300 Addon 1.16/1.15+