Colorable Planks Add-on 1.14/1.13+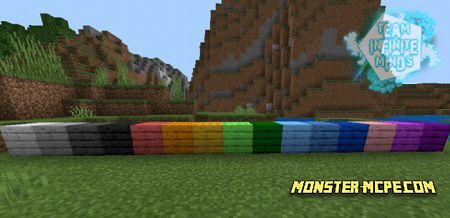 An interesting add-on for those who are already tired of the default planks. With the help of the new
add-on
, the player has the opportunity to change their usual color, namely, dye them into the color that he wants.
In the future, the color of the wooden tools will also be changed.
Below you can see in the image how the blocks will look in the game:
In order for a player to be able to dye a wooden plank, he must first create a paint of the color he wants, the player can do it by crafting it. You can also use any type of wooden planks for this.
An example of crafting and recolor of wooden plank: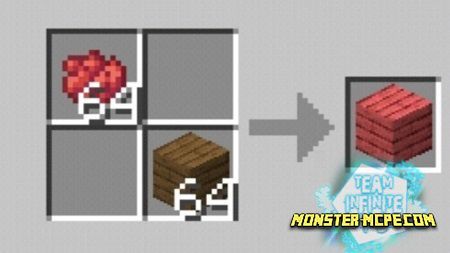 Colorable Planks Add-on 1.14/1.13+