Rise of the Undead (RotU) Addon 1.14/1.13/1.12+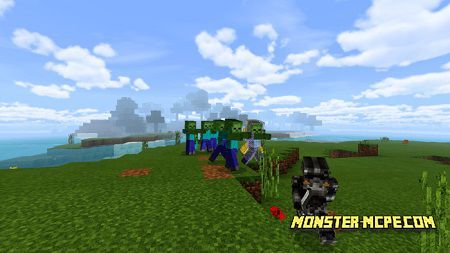 Do you like to test your strengths and skills in the Minecraft world? Do you like difficulties? If so, then this addon is for you. This is a great option for your survival. The new
addon
will make seven more dangerous undead monsters who will try their best to kill you.
Let us consider their features in more detail below.
Features:
— In the daytime, all undead begin to burn, this can be useful when you are not ready to battle with these monsters;
— Monsters such as zombies, drowned or Husks will attack all normal animals such as a cow, a sheep, a pig, a chicken or fish;
— In your world, monsters will spawn in groups;
— The undead will also attack a mob like Illagger;
— The above listed aggressive mobs, as well as Stray and Zombie Pigmens, have a greater chance of spawn than others;
— Zombie mob and Skeleton can drop their head;
— As previously mentioned, some undead mobs will be stronger and have better armor.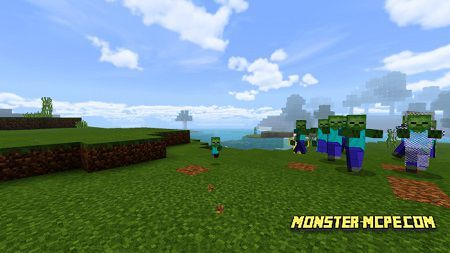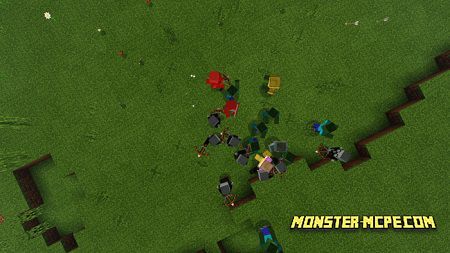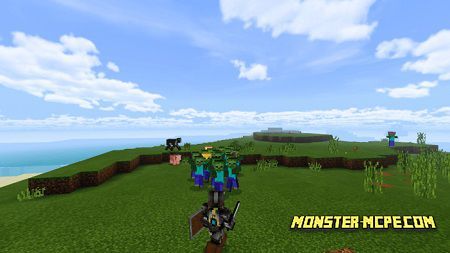 Rise of the Undead (RotU) Addon 1.14/1.13/1.12+