Ford F150 and RAM 1500 Addon 1.12/1.11/1.10+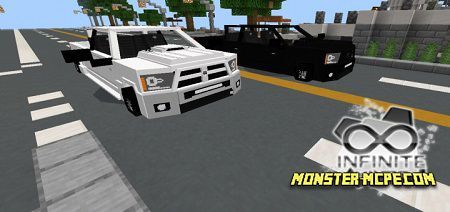 This update adds two new types of 4?4 pickups, namely the
Ram1500
and
Ford f150
. Both pickups reach speeds of up to 120mph. Now you have the opportunity to drive these powerful pickups in your
Minecraft
world!
This
add-on
adds two new pick-ups to the game, namely a new cargo vehicle with a 4?4 drive. You also have the opportunity to choose one of the available colors. This car will allow you to travel, explore new areas, as well as carry with you some things with the help of the trunk.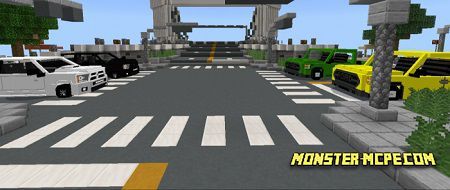 Here is a list of available colors for:
— RAM1500:
1. Red;
2. Black;
3. Orange;
4. White.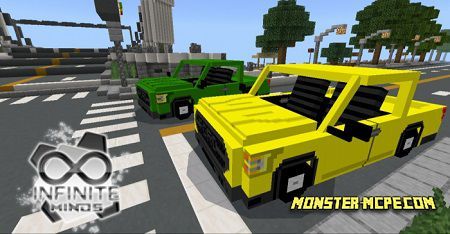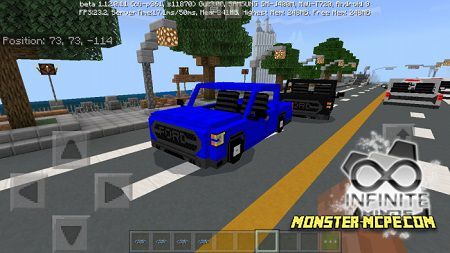 — Ford F150:
1. Yellow;
2. Gray;
3. Green;
4. Red;
5. Blue;
6. Black;
7. White.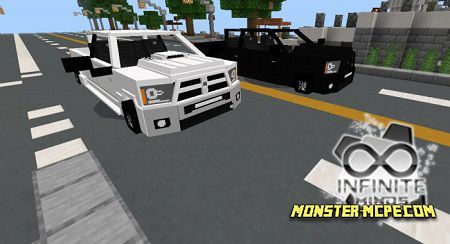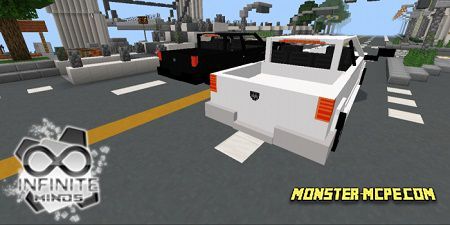 Features of pickups:
— The speed of the car has been adjusted, now it will be more realistic;
— Ability to change colors for each type of pickup.
Ford F150 and RAM 1500 Addon 1.12/1.11/1.10+