Barrel Block Function Addon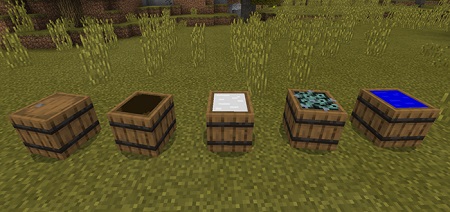 This
addon
adds new modified
barrels
, it is a new concept of blocks for MCPE. From now, player have the opportunity to store some products, such as fish, water, milk etc., also you can make it close or open. It is truly a very useful item, especially for liquid substances.
How it works?
In order to open or to close barrel, just use a stick, hold it and use it with the barrel.
At first, the player can fill up a bucket with any of mentioned below items:
1. Raw cod;
2. Water;
3. Milk.
In order to get back mentioned liquid items, use your hands or in case if it is liquid, some bucket.
Here is an example of available items.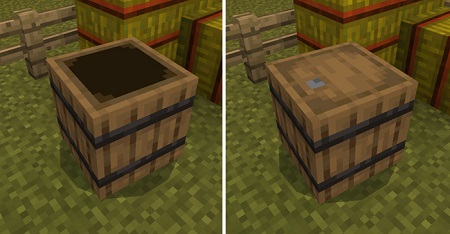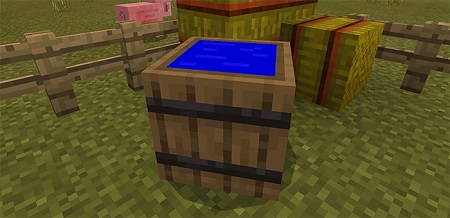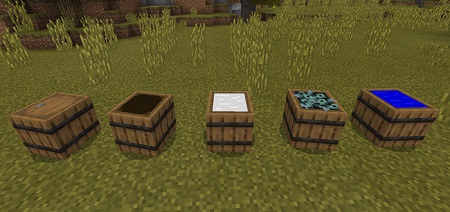 Barrel Block Function Addon