Barrel+ Add-on 1.16+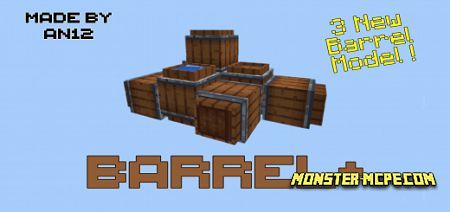 Would you like to change the look of barrels existing in the Minecraft world? If yes, then the new
add-on
is what you need. This add-on allows players to replace old textures and, in general, the look of old barrels with new ones. Three types of new
barrels
will be added to the world of Minecraft, which can perfectly complement both the interior and the exterior of your house or yard. The new barrel models are not entities and are much better looking than the old ones. Let's take a closer look at the features of this add-on below and see how the barrels will look in your world!
Features of the add-on
As mentioned earlier, the new add-on adds three new barrel models to the Minecraft world that can perfectly complement your world. New barrels are not entities, they are separate objects with 3D models. It is also worth noting that the new barrels have a more interesting and pleasant look than the classic barrels of the Minecraft world.
Below you can see what the new three barrel models look like in the game:
1. The first model of the barrel is a barrel filled with water: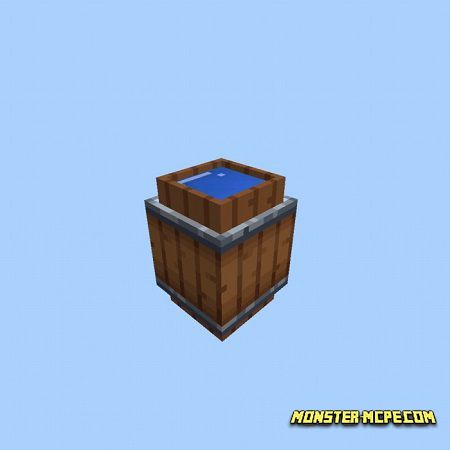 2. The second model of the barrel is an empty barrel without water: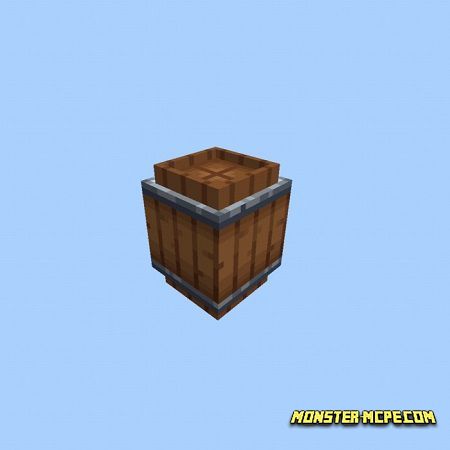 3. And the third model of the barrel is a barrel that lies on its side: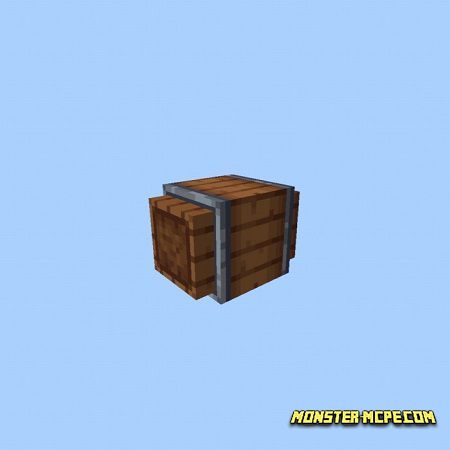 How to get barrels in your world?
In order for players to be able to use new models of barrels in their worlds or creations, it is necessary to use a special command /functions, followed by the text: getbarrels. Everything is very simple!
Below you can see an example of how players can place their barrels: