Panda Minecon 2018 Add-on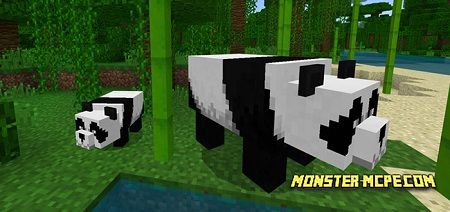 This
addon
is exactly for those, who can not wait till Minecraft will update and for those who wants to get a new and pretty cute animals, as pandas. On Minecon-2018, was announced the new features of Minecraft, which is included these animals. Unfortunately here, pandas will not have the same behavior, as it was described in Minecon, but they look very similar, and also except of panda, bamboo was added too!
How it works ?
New animal, such as panda, replaces polar bear, that is why in order to spawn them, you should use spawn eggs.
What you should know:
Bamboo you can find closely to the source of water (replaces sugar cane).

Polar bear was replaced by Panda.

The same behavior of protection of kids as at the polar bear.

Not hostile animal, exception can be cases when kid is near to panda.

You can help to make them grow and breed with help of bamboo.
One more thing which was announced on Minecon 2018, here was added such item as bamboo, which is replaces sugar cane.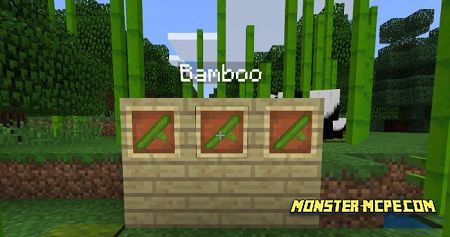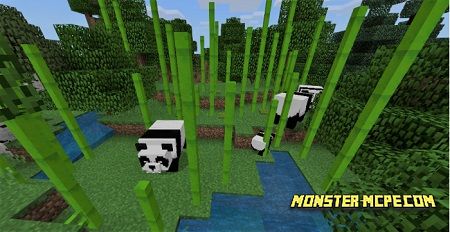 Panda Minecon 2018 Add-on