Trashcan Addon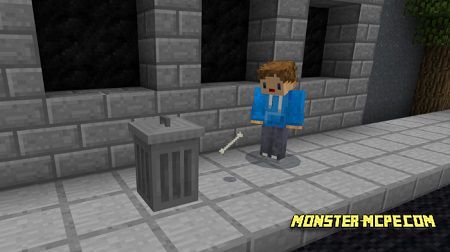 This
add-on
is pretty useful for those who often players in survival mode, here all the zombie villagers become working
trashcans
. It is useful when you have items which is no need you, in other words, unnecessary, you can easily throw it into trashcans and press to clean it, in order to free its content (player can see all items which he throws there inside).
Description of working process:
In order to get rid of unnecessary items, player should throw them into the trashcan.
If you want to open the trashcan:
— Windows 10 : right click on object.
— Android and iOS: Long pressing on object and click on button of interaction.