Unicycle Addon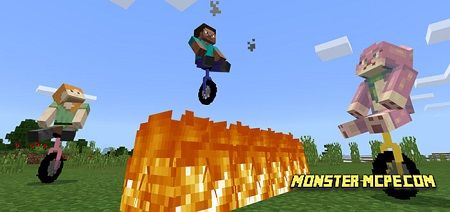 New fun
mod
which is implement a new type of vehicle, which is called as the
Unicycle
. It is unique bike, which you perhaps saw in real world. This addon makes playing Minecraft more interesting. Player can use this vehicle for racing with friends in multyplayer.
Description of gaming process:
Find the unicycle on every area where you can see a grass, such as forest, meadow etc. This bike replaced a custom sheep, that is why it is easy to find it in mentioned places.
In order to change a look of your unicycle and make it more unique, use dyes in order to change color. There are sixteen available colors, with help of Lapis-Lazuli your bike can get blue color.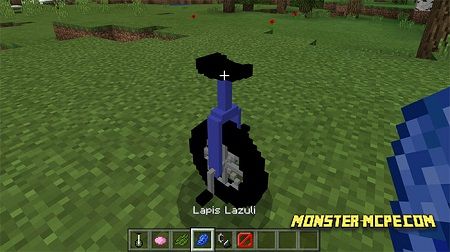 Riding of the unicycle is similar to riding on the horse. In order to jump on your bike, press jump-key.
Increase the skills of riding of your unicycle and enjoy to spending time with fun.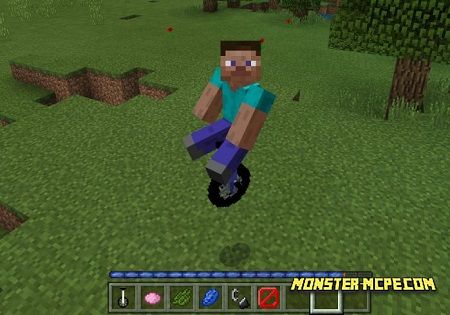 The unicycle description:
Player able ride it.

Bike can jump.

You can change the color.

Able to float.

Has animated wheel.