Weapons Addon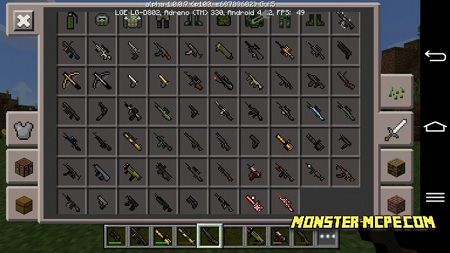 This
mod
gives you opportunity to get a very big amount of military
weapon
and equip. After you get this mod, you become the most dangerous and powerful creature in MCPE world. For each weapon you need some ammo, that is why prepare them before you start to fight. Also, for fun, was added 2 weapons, designed in Christmas style, they can shoot with snowballs.
Control panel:
Click on

"Fire" in left side

"Reload" in bottom side of screen, when your ammo is over
Here you have very useful device, such as "glasses of night vision", it gives you big advantage among all the others creatures and enemies.
Optic sight — gives you opportunity to shoot your enemy from safe distance, because here, you will have a big distance between you and your enemy.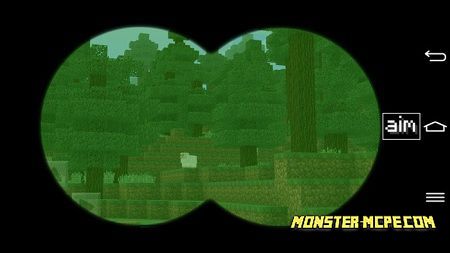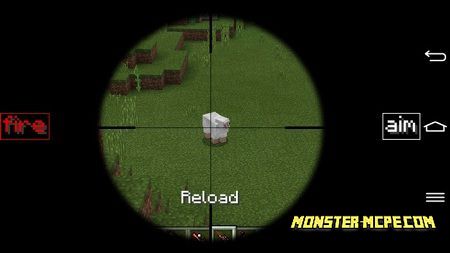 Each player able to get one of fifty available items!