Realistic Explosions Add-on 1.17+/1.18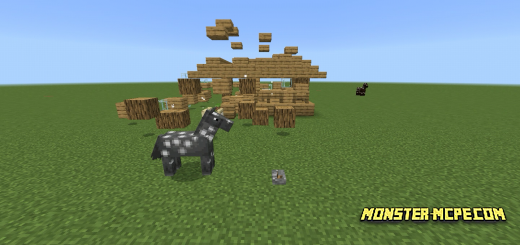 The
Realistic Explosions
mod
will try to make explosions in
Minecraft PE
more realistic. To do this, the author will change the physics of the process. Custom blocks will also work when exploding, but they will have empty textures after the explosion. An interesting addition for those who like to blow things up.
An impacted block is a block that will be thrown away after the explosion. Accordingly, if before such blocks fell out in the drop, now they will simply change their position in space.
You need at least two impacted blocks for the explosion to happen. Otherwise, the explosion will be standard.
Also, the explosion does not work on some blocks: for example, composter, cactus, sand, oven, and others. They will just explode and drop.
Custom blocks will also explode and drop off, but will have a different type of texture after being exploded. Once the block touches the ground, it will become normal.
The addition works with all types of explosion in the game: creeper, fireball and so on.
Changes in the new version
Compatibility with new versions
Realistic Explosions Add-on 1.17+/1.18