Extreme Hardcore Add-on 1.16+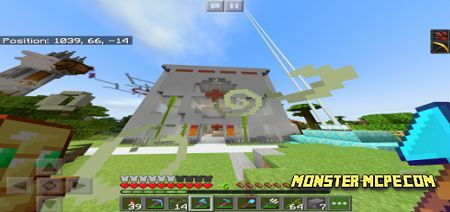 A very interesting
addon
that enhances all the surrounding mobs, both enemy and neutral. We assure that this will be a challenge for any player in the Minecraft world. This is cool, as it will complicate the world familiar to you and you will be able to maximize your survival abilities. Even a cow will attack you if you get too close to it.
As previously mentioned, all mobs will have increased health and attack power. For example, even a bat will attack you. This addon will be useful for both beginners and even experienced players.
A withered skeleton will attack harder and have twice as much health.
Stray will be able to attack you at a great distance, namely a mile away from you. Also, it will no longer burn in the sun. Attack speed was also increased for both this mob and the previous one.
Cows are able to attack the player if he comes closer to her than 2 blocks. Attack Power 7!
Mobs like a donkey, horse, zombie horse, skeleton horse, and mule have more health and are now larger in size.
Extreme Hardcore Add-on 1.16+