Headphones Add-on 1.17/1.16+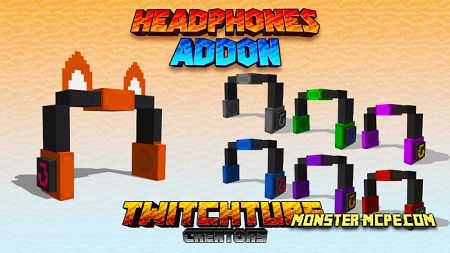 Has it ever happened that when you play in the world of Minecraft, build or go on an adventure, you get bored, or do you get bored with the music that plays by default in the game? If yes and you want something new, then the new
Headphones
addon
is exactly what you need. The new addon will help you change your gameplay by replacing the old music that plays again and again with a new one, perhaps one of your favorites.
Special colorful headphones will be added to the game, with the help of which players can listen to new music.
Now you do not need to use any additional applications, you just need to put on headphones in the game. Let's take a look at the features of the new addon below.
Features of the addon
As mentioned earlier, the new addon allows players to listen to music using new headphones. This then will allow players to change the gameplay by making it more active and interesting while collecting resources, building new structures, or simply during new adventures. With the new headphones, players can listen to good music, perhaps your favorite, anywhere in the Minecraft world.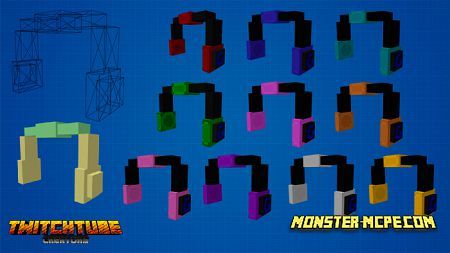 New headphones are not just a new item and a new decoration for your character, it is also a functional item that will play music! Listen to music anytime you want, wherever you want.
Two new headphone models will be added to the Minecraft world and are available in ten different colors. Among the ten colors and available models, choose the one that you like the most.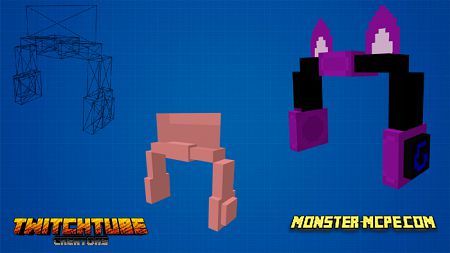 Also, as mentioned earlier, the new addon adds ten new songs in two colors.
Please note that some songs are protected by copyright, namely red, blue which do not have copyright.
The new headphones have a 3D model and can be used as a helmet in the Minecraft world. In the future, the addon will be improved so that players can add their own music to the game.
Crafting recipes:
Getting headphones and music is easy enough, you just need to craft them. Use the crafting recipes below: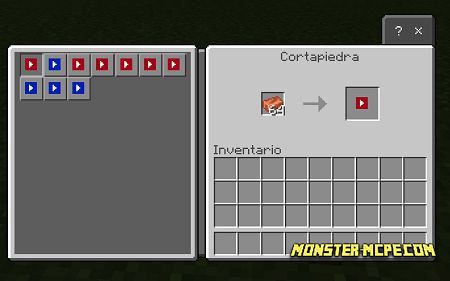 Attention this plug-in for using music files has a weight of 32 MB. Therefore, the files have different weight sizes.
Headphones Add-on 1.17/1.16+