Hero of the Village Potion Add-on 1.17/1.16+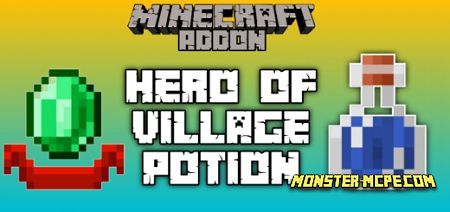 Do you often have to use potions while surviving? If so, then the new potion will definitely come in handy during battles and survival. We present to your attention a new
add-on
that adds a new potion to your Minecraft world called
Hero of the Village
. Let's take a look at the features of the new potion below.
Potion features
As you already understood, the new add-on adds a new type of potion, namely Hero of the Village. The new potion gives the player an effect called the hero of the village. This potion allows players to trade profitably and make deals with villagers.
Please note that this add-on can be used for survival.
In order for the players to get this potion, it must first be brewed using the brewing stand. Brew a new potion using an emerald as shown below: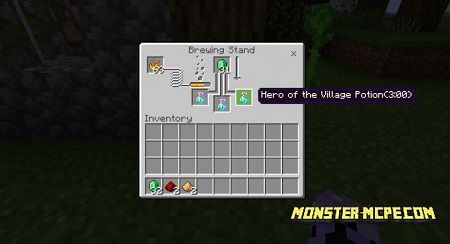 Use Redstone to increase the duration of the potion: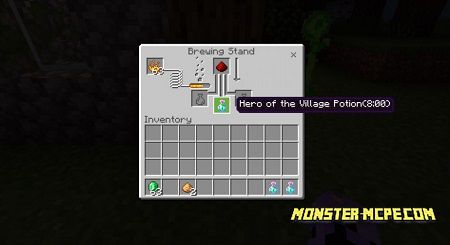 Also, players can increase the power level of the Hero of the Village potion using a glowing stone: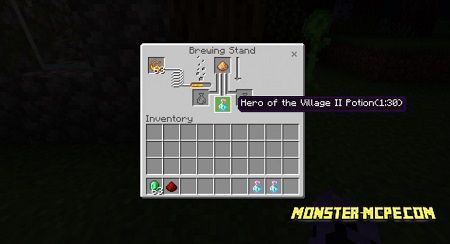 Use the potion while trading with a villager.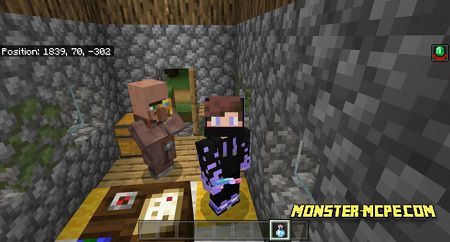 Hero of the Village Potion Add-on 1.17/1.16+