Emerald Gear Add-on 1.16+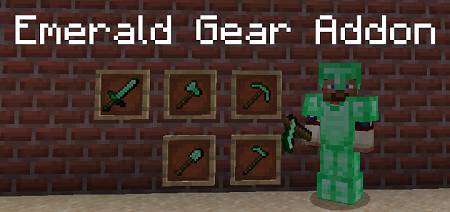 Do you like the look of a material like an emerald that is mined from emerald ore? If yes, then the new
add-on
is what you need. The new add-on adds a new set of armor and new types of weapons. Players can craft new emerald armor and new weapons using materials such as emerald. Fight using an emerald sword or ax, mine diamond ore using an emerald pickaxe, and equip yourself with new emerald armor, all this and much more in the new add-on. Let's take a closer look at this add-on.
As mentioned earlier, this add-on adds a new set of armor, certain emerald tools, and new types of weapons. This add-on will be of interest to those who have not previously had the full experience of using something like that. You can see all the new items in the screenshot below:
Please note that all new items are similar to iron ones, the difference is that emerald item has more durability and can be better enchanted. We also want to note that new emerald items do the same damage as iron items.
In order for the player to get one of the emerald items, you must use a special and appropriate crafting recipe. Below is an example of a recipe for crafting an Emerald Ax: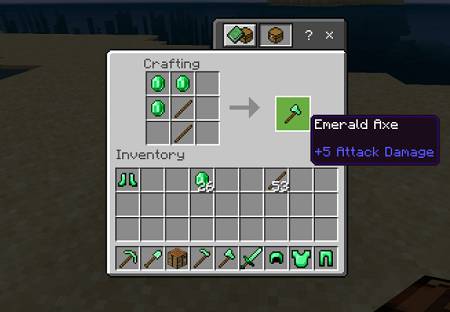 Like all items in the Minecraft world, emerald items can be also enchanted by players. You can see an example of how this is done below: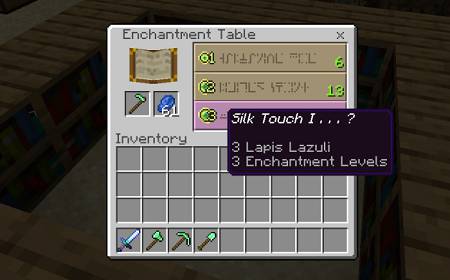 New items may be more enchantable than iron items, but not as good as gold items. Below you can see an example of an enchanted emerald sword with cool features: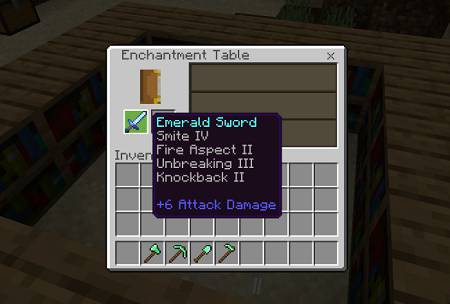 Using the correct enchantments, players can also enchant their tools and even armor: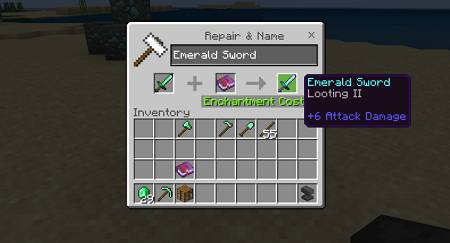 Using enchantments, many players may mistakenly think that your emerald armor is diamond. Thanks to enchantment, emerald armor has a beautiful sheen and bright colors.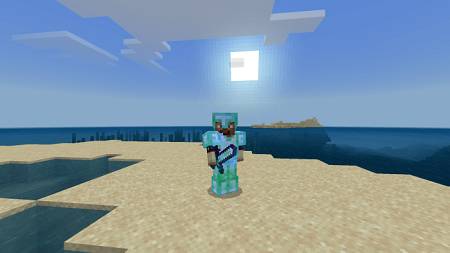 Below you can see a screenshot of two swords, one of which is emerald and the other is diamond, both are enchanted, the difference in texture is not significant.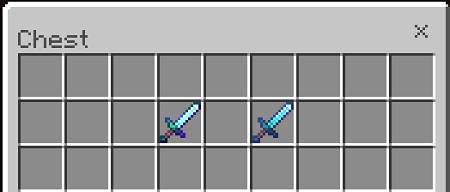 We also draw your attention to the fact that the emerald pickaxe can mine diamond ore: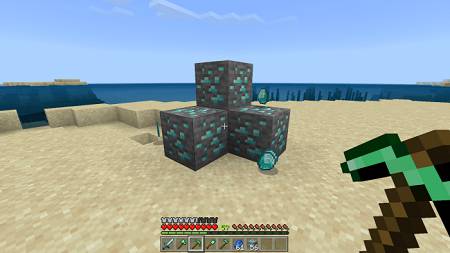 Players can use the emerald ax to extract bark from trees: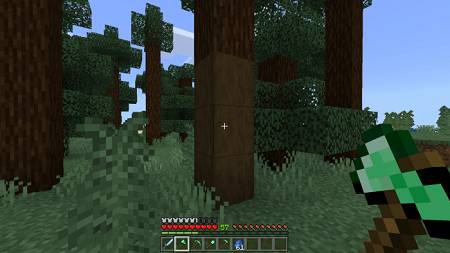 Also, players can use an emerald shovel to make a path on the ground, for example, on a block of grass: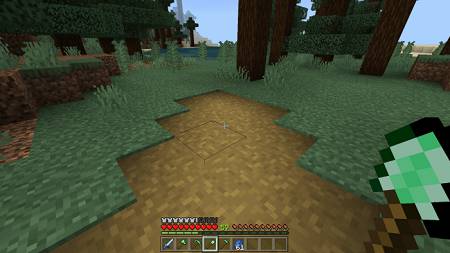 With the help of a hoe, players can create special places on the ground for farmland: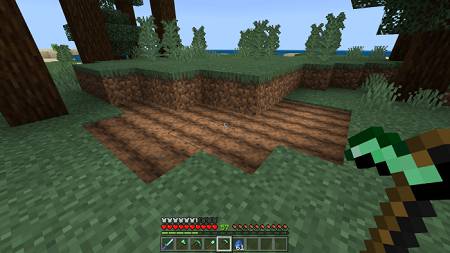 Emerald Gear Add-on 1.16+