Unicorns + Unicorn Horn Swords! Add-on 1.17/1.16+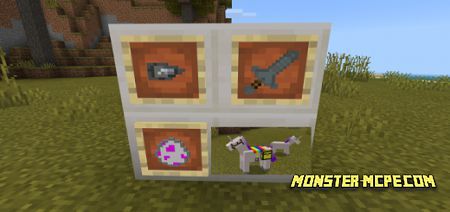 A very interesting
add-on
that will make your familiar Minecraft world more fun and exciting. This add-on adds a new mob which is a unicorn. In addition to the new mob, a new sword will be added to the game.
The new weapon will have an additional feature that gives the player a buff. The mentioned unicorns replace the mules that previously existed in the Minecraft world. In order for the player to create a new sword, he should use another new item called the Unicorn Horn Shard. Having it, the player can craft a new weapon.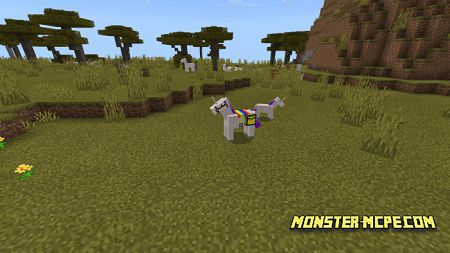 ATTENTION: This add-on will not work with other add-ons that add other swords to the game.
The usual saddle, on unicorns, will look like a rainbow, on normal horses, it will not look like that. Please note that you will not be able to get a shard from an iron bar. New loot includes skin and unicorn horn shard. That is why you can not get a shard from an iron ingot since they are replaced with the above items and you will not see iron nuggets.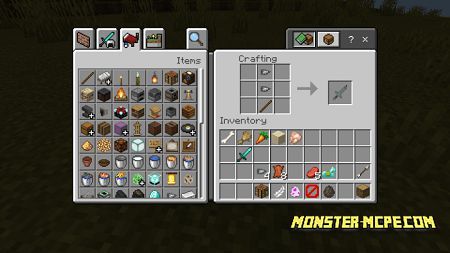 The new mob will not receive damage from falling. They spawn in a natural way in your world.
The new sword, in addition to the ability to inflict high damage, gives you an additional effect of speed, and if you fall from a height you will not receive damage, all thanks to a slow fall (this is a new additional effect that works only when the player holds the sword in his hands). And the last third effect is a jump boost. This gives you the ability to jump higher and better than other players.
Do not forget to activate the Experimental mode!
The spawn egg has its own unique color so that players can easily find and recognize it.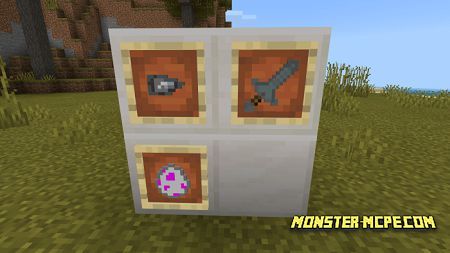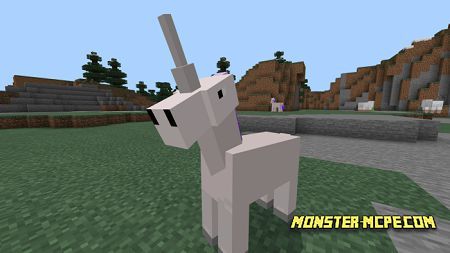 Unicorns + Unicorn Horn Swords! Add-on 1.17/1.16+