Master Mode Add-on 1.17/1.16+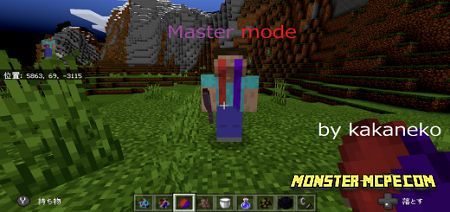 Do you like different challenges during survival? Or maybe you are tired of the monotony in your world and you want something new? If yes, then the new addon is exactly what you need. The new
addon
increases the difficulty of your game by adding different challenges, namely different monsters, changes the behavior of monsters, also changes their usual indicators of health, strength, and speed, and much more.
Survive in new conditions and kill all monsters. Use your skills in battles and kill all monsters.
This is a new level of survival that will add more fun and difficulty to your game. If you don't have enough experience to survive then this addon can be extremely difficult for you. Let's take a look at the features of this addon below.
Features of the addon
As mentioned earlier, your world will change the environment in which your usual survival will seem too easy for you, with the new add-on your world will become one big challenge. All existing monsters in the Minecraft world will have a change in the number of health points, strength, and speed.
Under such conditions, it will be twice as difficult for the player to survive in the Minecraft world.
Another feature of monsters is that they will not burn in the daytime under the sun's rays.
Below you can see a screenshot that clearly shows that zombies and skeletons are not burning, note that it is noon: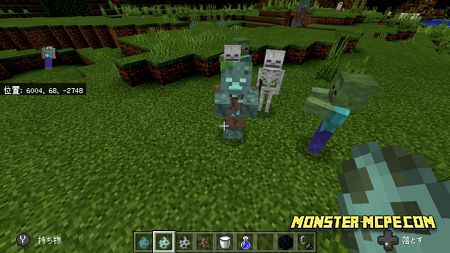 Among the existing monsters in the world of Minecraft, zombie villagers will burn. This is done so that they would not be cured of the conditions of the zombies.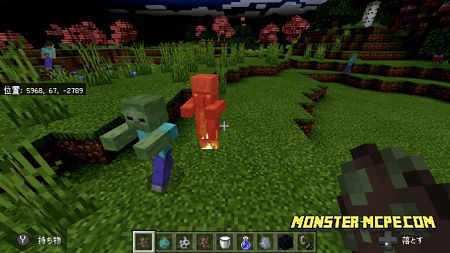 Some mobs have increased attack power.
Changed weapons for such mobs as Vex and Vindicator. Now their weapons are made of diamonds. Increased attack power.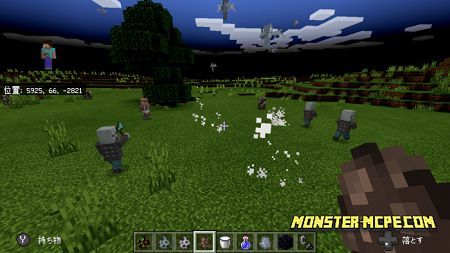 Enderman will now attack players without any eye contact. Doubled stats.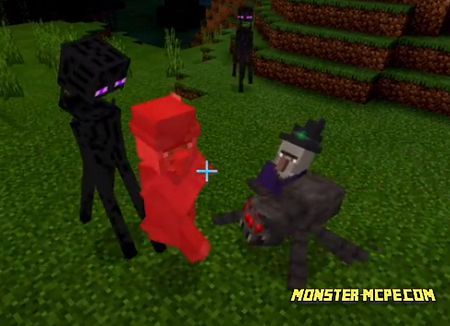 Let's not forget about the witches.
These mobs now use arrows to fire three times in a row. Potions are used under the same conditions. Be careful as these abilities reduce your chances of survival when encountering them.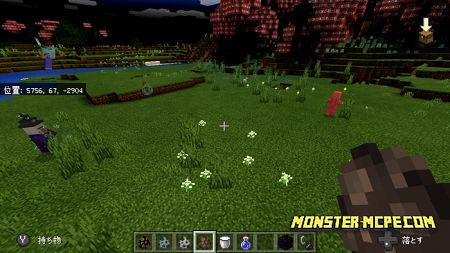 A mob like Blaze will move a little differently, in other words, more frighteningly. They also do not emit particles during the battle. The attack system has been changed, which means that these creatures will now shoot flames five times in a row, one after the other.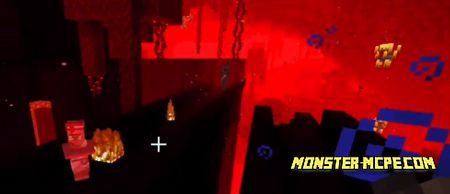 A detailed description of new mobs:
1. Zombie Master. This mob has 50 health points and a movement speed of 0.4. These creatures will spawn in the forests. The disadvantages of this mob are that it is blind and moves very slowly.
Screenshot of mobs: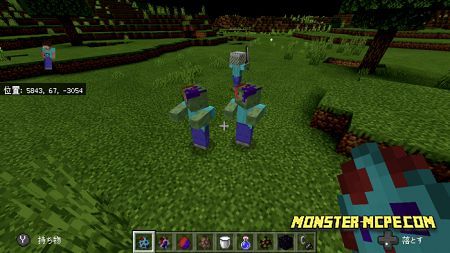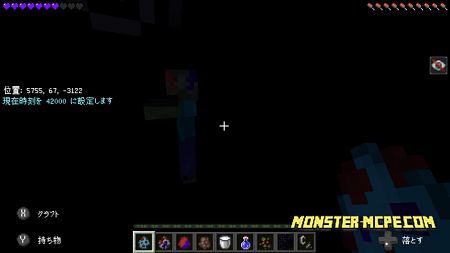 2. Vindicator-master. This mob has 72 health points and movement speed 1. These creatures will spawn in the black oak biome. Please note that this mob can hold an ax in the hands of a Netherite. This ax, when attacking, can inflict poisonous hits.
Screenshot of mobs: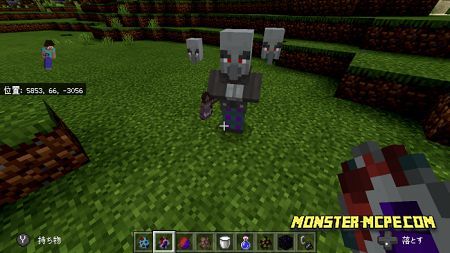 3. Player-master. This mob has 70 health points and a movement speed of 0.7. These creatures will spawn in the savannah. This mob uses the Netherite sword during the battle, and also affects the Wither effect when attacking. This creature will attack all living creatures and players but will run away from other monsters.
Screenshot of mobs: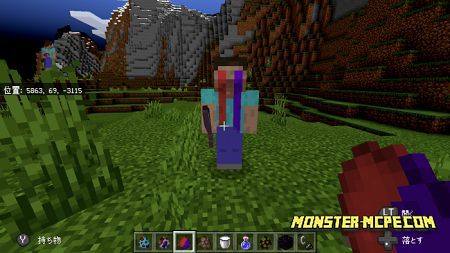 Using the new addon, in addition to mobs, the Minecraft world itself will change in your world. Your world will become dimmer and darker, it will be a dark and eerie place. We draw your attention to the fact that during the daytime this will not give you special difficulties, which cannot be said about the night.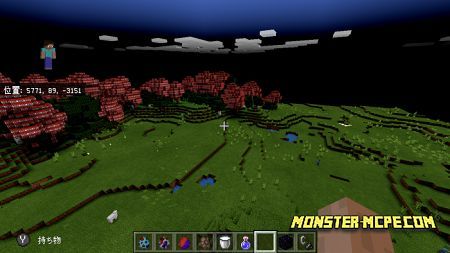 Nighttime will be very dangerous for players if there are not enough lighting or light sources around, since at night you can hardly see the ground. Use a light source such as a torch, otherwise, you risk falling and dying.
You will also notice new very interesting trees, but these are not simple trees, yes, they are TNT trees! These trees will spawn naturally in your world. Your task is to stop the explosion, otherwise, there will be big problems.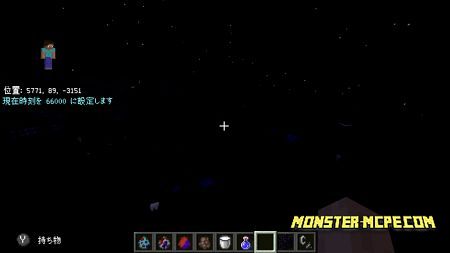 After the explosion, all living things in your world may die. We also draw your attention to the fact that on mobile devices with low performance, the game may crash after an explosion, since this addon is more designed for devices with slightly above average performance.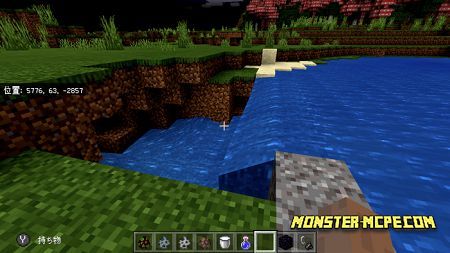 Now the water in your world will be opaque and you will not see what is under the water. Another thing is when the player is already underwater. In this case, the visibility is better and allows the players to see at least something.
Master Mode Add-on 1.17/1.16+