Seedy Start Add-on 1.16+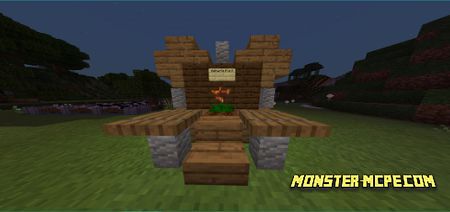 We present to your attention a new add-on that allows players to sow plants and harvest them like berries. This add-on will be useful for those players who are interested in berries in the
Minecraft world
, it can also simplify harvesting. This
add-on
allows players to create a certain row with plants that, as a result, you can harvest as a crop just like bushes with berries, but first, you need to use special seeds that are sown on your farm or elsewhere. For better care and growth, it is necessary to use water or farmland.
This process allows players to greatly simplify the cultivation of plants. This add-on can be useful for those players who have just started playing Minecraft.
Please note that in this add-on, only a certain number of seeds with plants are available to players in survival mode. More recipes will be added soon.
Attention: This is a BETA version, so some bugs are possible!