Fast Motorbike Add-on 1.16.40/1.16+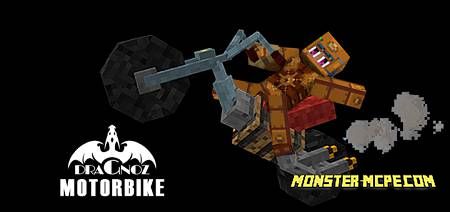 Would you like to add some really cool and brutal transport to your Minecraft world? If yes, then a new
addon
that adds a cool motorbike. This is a fast enough bike that will help the player quickly get to the desired place without using any animals or any other mechanisms.
In order for a player to get such a cool bike, you need to find a wandering trader who will happily sell you one such bike for just twenty emeralds.
Players can either summon a wandering or simply find him in order to get a new motorbike. If you are still lazy, you can use the special command /summon, followed by the text: dz:motorbike. One of its unique features is that it can ride on the water.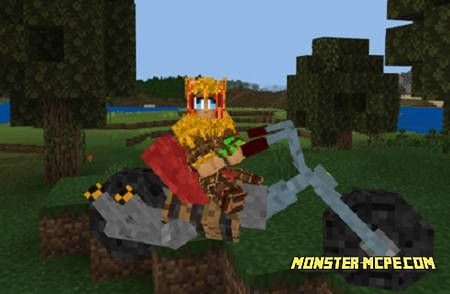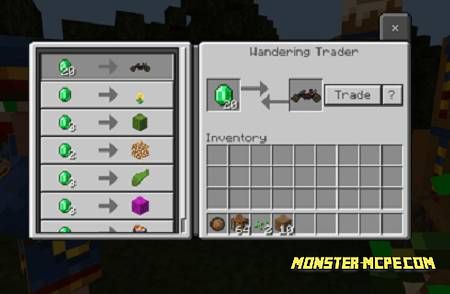 Fast Motorbike Add-on 1.16.40/1.16+