Cartoon Cat Add-on 1.16.40/1.16+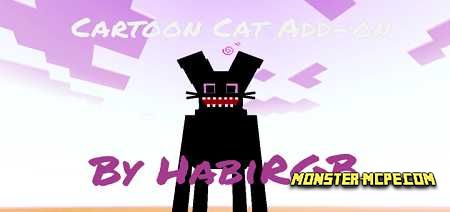 Have you ever heard of a creature like
Cartoon Cat
? If you have heard of him, then he probably imagines what he looks like, for those who still do not know who he is, this is a hostile, angry, and big black cat. This creature was created by illustrator and artist Trevor Henderson. Cartoon Cat is a very evil creature of a fairly large size.
He's very dangerous. It looks like a big black rubber cat, ink-colored, which can even lengthen and enlarge its body parts, thereby becoming longer, taller, wider, and so on. Walking in a dark forest, I would not want to meet him...
As mentioned earlier, Cartoon Cat is a very strong creature, he has 800,000 health points, damage from 20 units, and up to 200,000. His attack feature is that he completely swallows his enemies. As previously mentioned, his body is like rubber, this allows him to change the size and length of his body parts.
Below you can see what this creature looks like: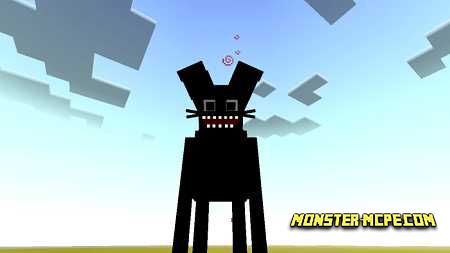 Cartoon Cat Add-on 1.16.40/1.16+