A-Series Add-on 1.16/1.15+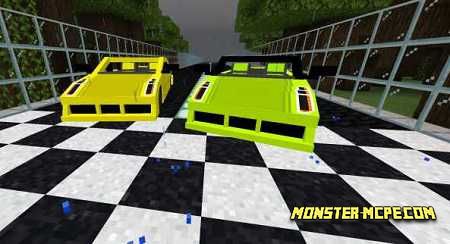 Have you ever driven a car like the A-100 in the Minecraft world? If not, then we recommend using this
addon
. Previously, we presented you with an addon called the
A-100 car
, but now this addon has been supplemented with new cars, which allows you to drive different cars traveling around the world of Minecraft, around cities, and even compete in races with friends.
The new addon represents a whole series of A-cars. Each car model has seven kinds of color. Also, some models have sports equipment and their name is supplemented with the letter S. These special models will be useful to you during races as they are faster than usual.
For those who have previously used the add-on with the A-100 car, they already know what needs to be done in order to get it in the Minecraft world. For those who will do it for the first time, we will explain it again.
The process of getting a car is not very easy, but it is also cool because it is a new experience.
Let's first consider what models will be added to the Minecraft world.
Models of A-cars:
1. Model A-100;
2. Model A-200;
3. Model A-300;
4. Model А-300S;
5. Model А-400;
6. Model A-500;
7. Model А-500S.
The new cars have four seats for you and your friends, but it's worth noting that the sports car variants only have two seats. As mentioned earlier, each model is available in seven different colors. Added animations for wheels, steering wheel, and dashboard.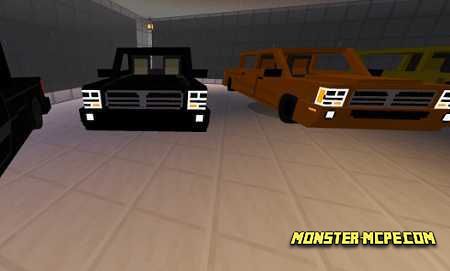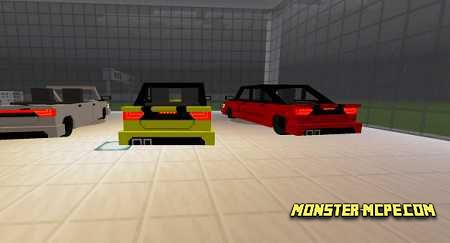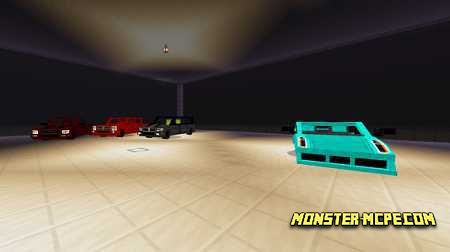 Crafting process:
1. The first thing you need, and most importantly, is of course the car key that you will need to craft. The key allows you to turn the car engine on and off;
2. In order for the car to drive, it also needs to be fed, but in your case, you need to use gasoline. You also need to craft a can of gasoline to refuel your car;
3. In survival mode, players need to craft a very important item called the Vehicle Stone;
4. Having the above-mentioned stone place it in the stone cutter, after which your car will appear;
5. But in order for the car to appear, do not forget to throw the car item on the ground!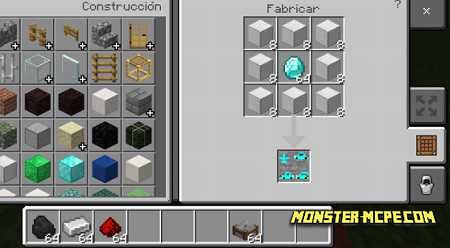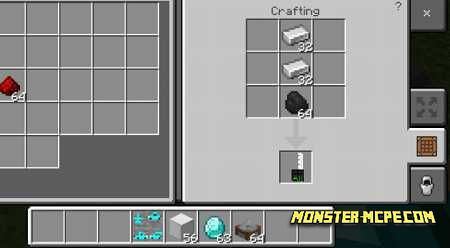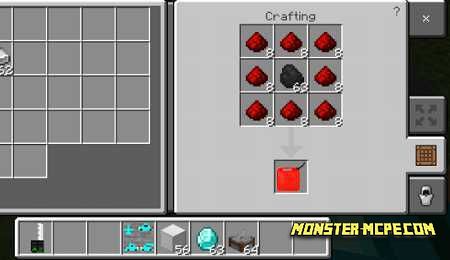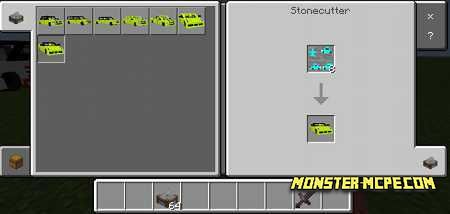 How to drive a car?
Everything is very simple! Use the car key you crafted earlier to start the engine. Refuel your car with the previously created gas canister. That's it, your car is ready for new adventures.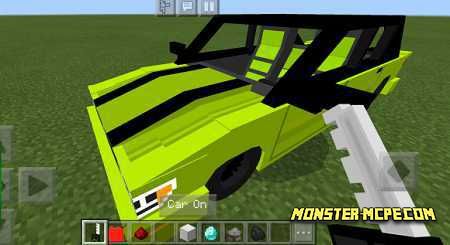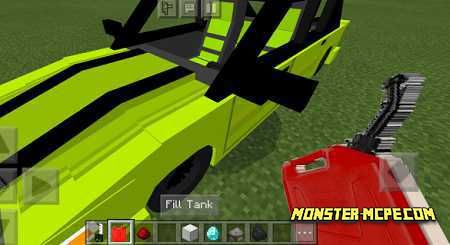 A-Series Add-on 1.16/1.15+