King Ravager Boss Add-on 1.16/1.15+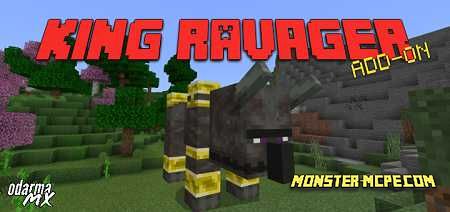 Do you like difficulties and different challenges in battles? Would you like to add another boss to the world of Minecraft to make the fight even more interesting? If yes and you are interested, then this addon is what you definitely need! In addition to the two existing bosses, another one called
King Ravager
will be added to the Minecraft world.
The new boss is very large, powerful, has beautiful golden armor, and will definitely not let you relax during the battle.
You can find this monster either in the desert, but you need to spend some time on it or use a special spawn egg in creative mode.
The new boss King Ravager has 1000 health points and can deal 15 damage to his enemies! This creature is faster and stronger than normal Ravagers. He will not let you just run away, he will chase you for a long time ... After death, he drops good loot and a lot of experience. The best way to fight this boss is with your friend!
King Ravager Boss Add-on 1.16/1.15+