Gif Blocks Add-on 1.16/1.15+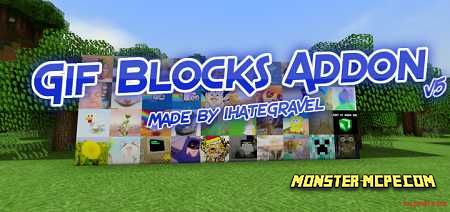 Would you like to see a real GIF in the world of Minecraft? If yes, then this
addon
is what you need, since the new addon allows players to add about 40 blocks with gifs to their Minecraft world. This unique feature will be interesting to everyone, just see how it looks in the game, and in general, it's just fun. GIF resolution on each block is 128x.
How does it work?
It's simple, first, you need to create an orb of Gif and then place it in a stone cutter. After that, the player will receive the desired GIF block.
Below you can see an example of the recipe for Gif Orb: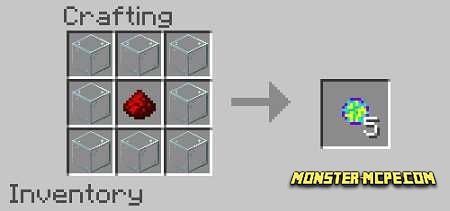 Also, below you can see the recipe for crafting a GIF block: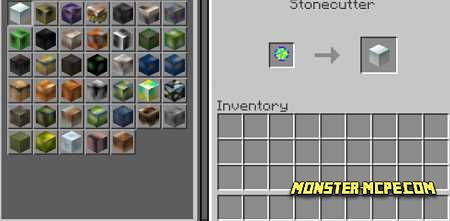 We draw your attention to the fact that devices with low performance may not display gifs correctly, you must make sure that your device supports 128x texture resolution.
We also draw your attention to the fact that at a sufficiently large distance from the GIF block, the animation on it will stop and will not be displayed until you get close to it!
Some of the available blocks that you can see in the game: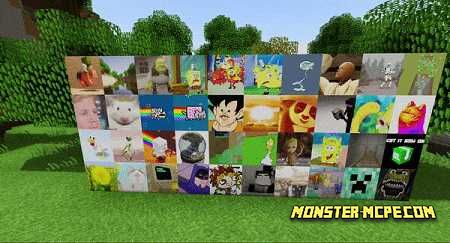 For those who do not want to bother crafting blocks, you can use the special /function command followed by the text: gifs.
Gif Blocks Add-on 1.16/1.15+