Master for Minecraft-Launcher v.2.1.31 (MCPE Master)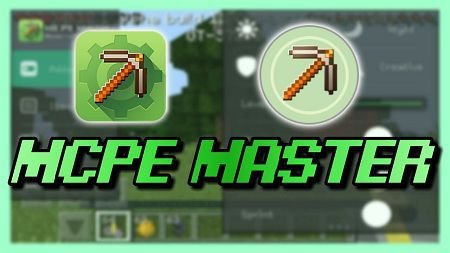 Master for Minecraft-Launcher
(MCPE Master) is a functional program for your portable application. By installing it you can manage different processes in the game on the Android system.
The functionality is quite wide, as you have the opportunity to change and modify your game in every possible way. Create new items when installing addons, adding functions using mods.
However, you can change the graphics and add shadows by setting textures and shaders for
Minecraft PE
.
In general, the game will have many more functions than in the standard version of MCPE, as it will be possible to switch between game modes, select blocks, create darkness in the game world, and more.
You will also have a special menu, where there will be many simple configurations. If you used Too Many Items before, you may find some similarities with this mod.
MCPE Master Functions
1. Select any object or block
2. Change in weather conditions
3. Time Management
4. Modification of modes
5. Connection settings
6. Playing on the server
7. Installing mods / addons
8. Potions
9. Enchanting items
10. Quickly buildings
It's easy to get:
1. Skins
2. Add-ons
3. Mods
4. Texture packs
5. Different types of maps
6. Seeds
You can download
MCPE Master
for free by the link below. Install it and get more comfortable gameplay with new features in Minecraft Pocket Edition!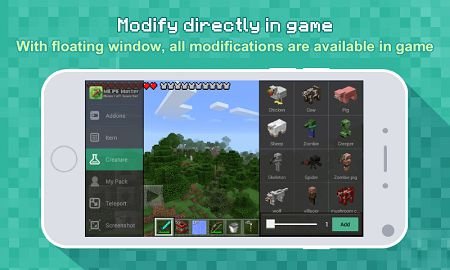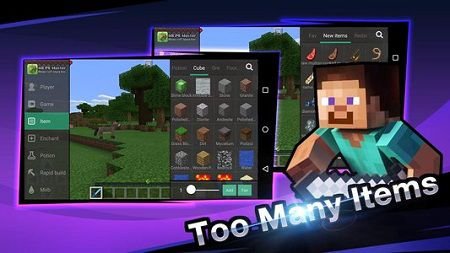 Master for Minecraft-Launcher v.2.1.31 (MCPE Master)