Dynamic Super Cube Addon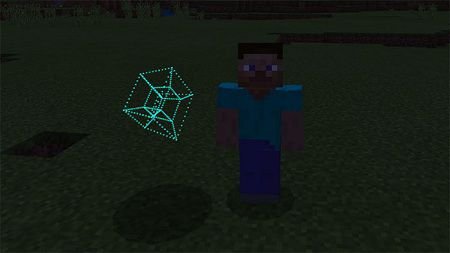 Dynamic Super Cube creates an absolutely new functional object in your world Minecraft Pocket Edition! Addon works in such a way that it replaces a living creature like Lightning Creeper to a Super Cube.
As a result, you have a new living creature in the game that will move with the animation, slightly higher than the ground plane level in MCPE.
This is a three-dimensional cube that can constantly change its own form, since it has the ability to move. Despite the fact that the new item does not have a huge number of ways to use, its appearance is quite interesting and it's worth a try!
How to get Super Cube?
To create this creature in the Minecraft PE game universe, you can find Lightning Creeper or spawn this entity.
This process is carried out in the following way: initially you generate the usual Creeper and lightning. As a result, you will see how it turns into a Lightning Creeper.
As mentioned above, this creature is replaced with a new element called Super Cube. That's all!
How to install the addon?
1. First download a file
2. Then start app MCPE
3. Open game settings and activate the resource pack in Global Resources.
4. That's done!