Sports Car: Lamborghini Add-on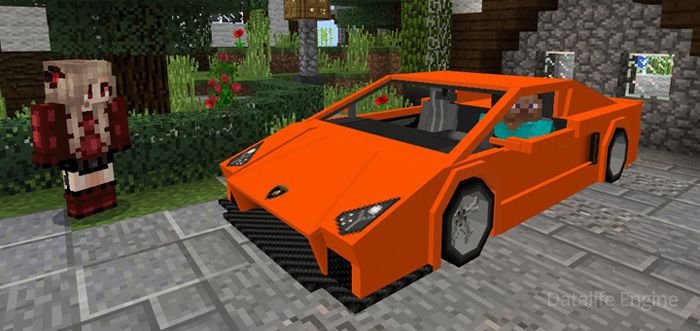 Sports Car: Lamborghini Add-on
– is your special way to ride in the car in Minecraft PE world. That's not a simple car, it is Lamborghini, the lux class automobile for players MCPE. As you can see, this sport car has cool textures and details. So, now we'll tell you how to drive it in game. Let's check it out!
How can I drive Lamborghini?
This mod adds luxurious vehicle to Minecraft Pocket Edition game world. You may find it in swamp, because new item generates to world instead of witch. Take a witch spawn egg to create your own sport car in every place you want, or visit swamp biome to find it. Only one player can ride in the car in this version of mod.
iOS / Android: use a long tap on Lamborghini, then tap Drive to sit in the car
Windows 10: use Right-click on Lamborghini to sit in vehicle
Driving is quite simple. Just take a special item, the key. It can be found instead of a carrot on a stick. By holding the key in hands you may start driving. Put something else into slot when you want to stop moving.This add-on can be used also on multiplayer server. Players may create a lot of sport cars and start a racing!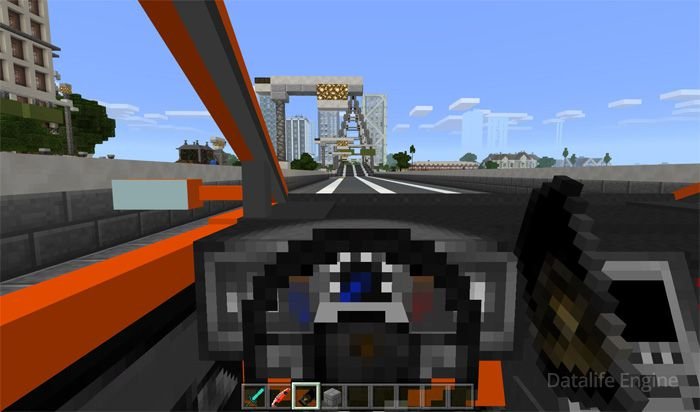 Look at screenshots – car textures are awesome. It's a great idea to check this mod in your Minecraft PE app right now. Click on the link bellow to download it for free!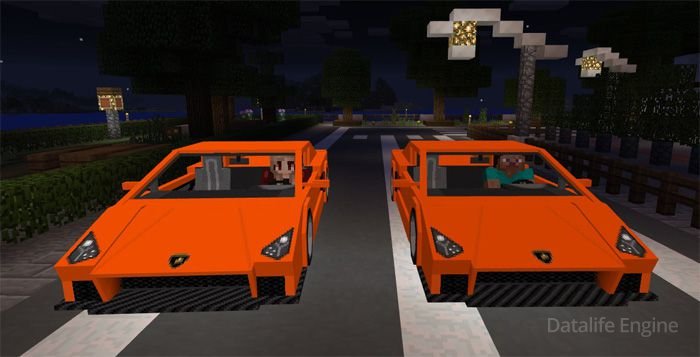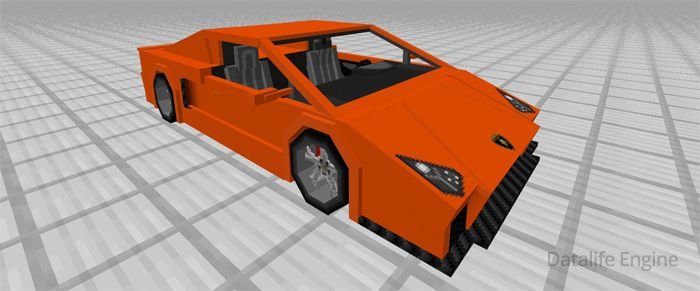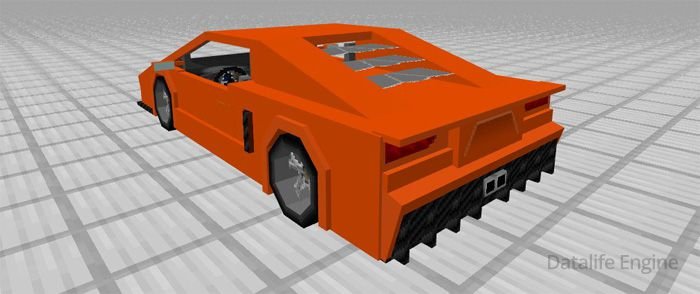 Sports Car: Lamborghini Add-on